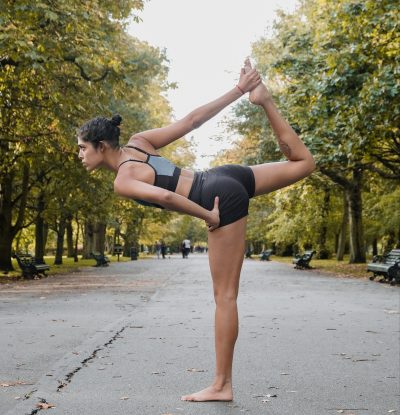 Kali Ka
Born on the island of Mauritius, in an ex-French town called Curepipe, I moved to the United Kingdom where I studied optometry and adapted to a new culture for 10 years. However in feeling that being an optometrist was not the only identity to be embodied, I was drawn towards yoga after a 7-year practice, because it gave me the ability to pause with mental introspection and live in the moment: something I aspire to inculcate in my life and share with others.
I honor the connection with nature and love hugging trees and if there's one message I could leave to the world it would be for everyone to embrace themselves as they are: cultivating one's own essence and showing that to the world.
Join me in an Intermediate Meditation practice focused on creating a stable mental, emotional and physical state through observation of breath and stillness of the mind.
Join me in an Beginner or Intermediate Vinyasa flow that connects breath and body through dynamic, fluid, dance-like motions with movement and sequences creatively designed for the body.
See you on the mat 🙏
Languages
English
Location
London
Type of yoga
Qualifications
200 hours Hot Vinyasa, 300 hours Kundalini, 300 hours Hatha and Ashtanga
No scheduled classes at the moment.
This week
${ session.startDay }
${ session.startTime } — ${ session.endTime }

(${ session.timezone })
This class is fully booked
In-Person
Next
${ session.startDay }
${ session.startTime } — ${ session.endTime }

(${ session.timezone })
This class is fully booked
In-Person