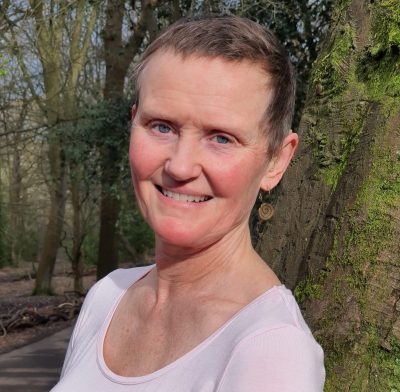 Pippa Graham
I have been teaching Yoga, meditation and embodied movement for about 30 years and see yoga as a healing art. My friendly classes move at a gentle pace, guiding you deeply into a felt experience of your body and being.
My work is Scaravelli inspired and I integrate elements of Energy Medicine and natural movement into our asana practice. Mindfulness awareness underpins everything we do.
I started yoga with my mother who as a keen Yogi, 'played' yoga with me. Since that joyful exploration I have been inspired and taught by her teacher, Angela Farmer and then Jenny Beeken (Inner Yoga Trust), Francoise Freedman (Birthlight) and lastly Suryacitta of Mindfulness CIC.
Before committing fully to teaching yoga I was a visual artist and I often use imagery to communicate inner body movement and experience. I have also been a full time therapeutic masseuse which also informs my understanding of being in the body and elements of self massage enhances our self care in our yoga practice.
Languages
English
Location
North London
Type of yoga
Qualifications
Inner Yoga Trust Diploma, BWY accredited. Birthlight Well Woman Diploma, Mindfulness CIC
No scheduled classes at the moment.
This week
${ session.startDay }
${ session.startTime } — ${ session.endTime }

(${ session.timezone })
This class is fully booked
In-Person
Next
${ session.startDay }
${ session.startTime } — ${ session.endTime }

(${ session.timezone })
This class is fully booked
In-Person