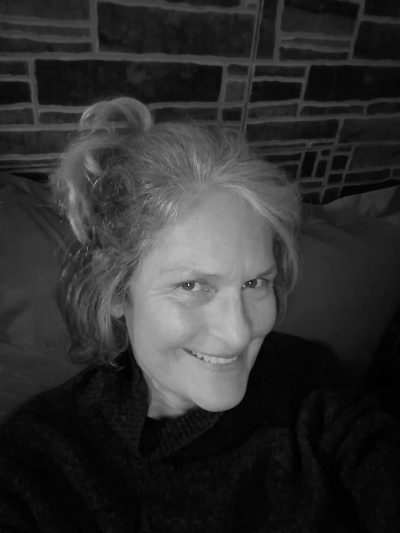 Anna Doherty
My yoga journey started as a young child when I practiced with my Mum for fun. Since then I've completed over 1000 hours of yoga teacher training. I am nearly a qualified yoga therapist, through IAYT/Paramanand Yoga which has taken two years to complete. I completed my yoga Nidra training through Yoga Nidra Network, first in 2016, and again in 2021, and also completed a year of Mindfulness Teacher Training through Mindfulness Scotland in 2019. Yoga is my go-to, offers me homeostasis in a really crazy world, and has allowed me to connect inwardly. I hope to share the essence of yoga and its ability to still the waves of the mind.
I qualified as an intuitive massage therapist with the Massage Training Institute in 1989, and as a counselor through CSCT in 1993. I am a specialist teacher offering tutoring and assessments for SPLDs. I will be offering one-to-one yoga therapy on this site in the near future. My interests are: anxiety, pain management, grief, ADHD, self-esteem and confidence, eating and sleep disorders, and relationships.
Languages
English
Location
Dunoon
Type of yoga
Qualifications
>1000 hours teacher trianing including IAYT Yoga Therapist
No scheduled classes at the moment.
This week
${ session.startDay }
${ session.startTime } — ${ session.endTime }

(${ session.timezone })
This class is fully booked
In-Person
Next
${ session.startDay }
${ session.startTime } — ${ session.endTime }

(${ session.timezone })
This class is fully booked
In-Person