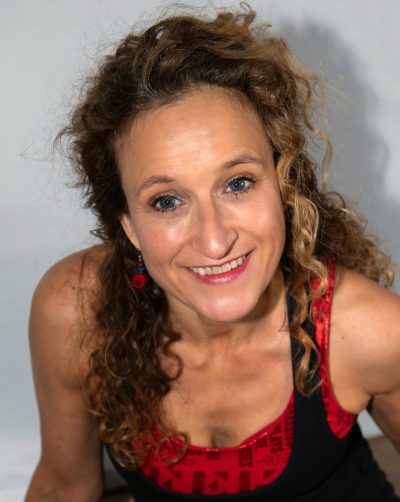 Esme Lopez
Esme is a Senior Yoga Teacher, Reiki and Akashic Record Master.
She first fully committed to Reiki and Yoga when she became a mother and had no time for herself. They were her release, an opportunity to feed her soul, to find balance. Yoga gave her awareness of life and Reiki gave her the answers she was looking for. Now, she lives by them both.
Esme's popularity comes from her ability to teach straight from the heart. She uses her own experiences, listens to her body's inner-wisdom and combines it with an insight on self-healing to understand the needs of her students and help them on and off the mat. In a healing environment, Esme gives her students and clients the opportunity to grow spiritually, push their bodies physically and embrace who they are. She believes the best teacher is one's self and her job is simply to pass on the knowledge to help others to practice yoga and heal in a safe manner. This gives them the tools they need to build a strong body, mind and soul.
Esme teaches with a great sense of joy and energy, compassion and creativity. Her classes are challenging and fun, explorative and rejuvenating, and will leave you with a lasting impression on how you can approach your own personal practice. Knowing that each body is different, she gives variations on each position to suit everyone in the class
Languages
English
Location
Edinburgh
Type of yoga
Qualifications
Ashtanga, Restorative, Yin, Pranayama, Mindfulness, Children's Yoga, Yoga Tuneup, The Roll Model
No scheduled classes at the moment.
This week
${ session.startDay }
${ session.startTime } — ${ session.endTime }

(${ session.timezone })
This class is fully booked
In-Person
Next
${ session.startDay }
${ session.startTime } — ${ session.endTime }

(${ session.timezone })
This class is fully booked
In-Person