Corporate Yoga: online and in-person yoga classes in the UK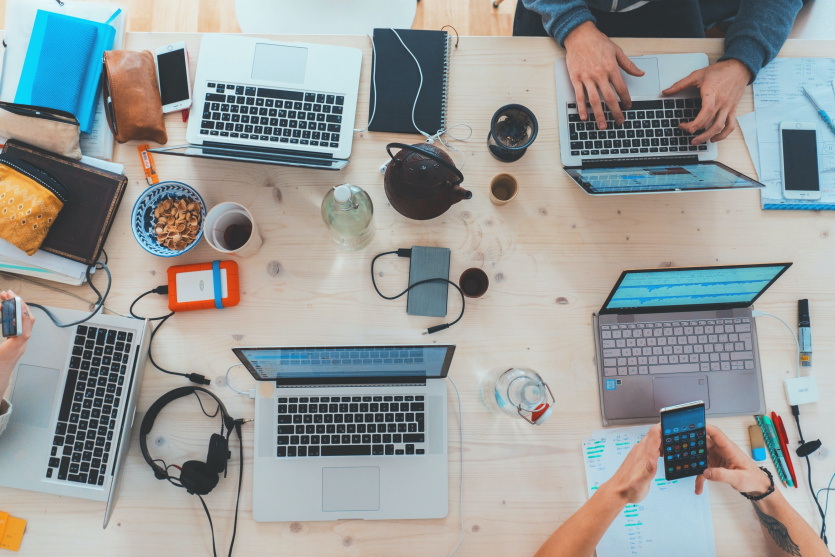 We provide yoga teachers, yoga mats, and yoga venues for your corporate yoga classes across the UK
Yoga is an easy-to-set-up, fun and engaging activity with great benefits for employees.
However, choosing and managing yoga teachers and classes can be time-consuming.
We are a reliable partner for selecting the best yoga teachers and managing your corporate yoga classes, either in-person or online.
We work with independent teachers across the UK, and we conduct tailored searches to find the perfect yoga teacher for YOUR classes.

Corporate yoga classes pricing:

In-person Yoga Classes

One-off in-person corporate yoga class: £140 a class
Five in-person corporate yoga classes: £110 a class
Online Yoga Classes

One-off online corporate yoga class: £130 a class
Five online corporate yoga classes: £100 a class
5 class passes are available to use in a year. We'll try our best to schedule your favourite teacher but their availability may vary.
If you don't have enough space in your workplace, we organise yoga classes in unique venues :)
Get a quote:
Services we provide when we organise yoga classes:
Participants surveys (yoga wish list, class feedback)
Teacher selection (shortlist and recommendation)

Teacher management (credentials, briefing, scheduling, covers)
Reporting (monthly attendance reports)
Admin (invoicing, payments)
Our process is designed to maximise engagement
Our teachers are independent freelance yoga teachers and their availability changes every week. Once you give us the green light, we conduct a search in our network and beyond to find the perfect teacher for your team.

Here is a description of how the magic happens:

We send you a survey to collect yoga preferences and fitness levels of your team
Based on the results, we search and select yoga teachers for you
We send you a shortlist with a bespoke recommendation
You select your preferred teacher, and we take care of all the admin
You treat your team with a great yoga class
We send you a feedback survey to see how we did
We address any issue for the next class
Some reviews on our services
"From a provider point of view, it's been a great experience dealing with you and I'll keep your contact details for the future!" - Rachel L, HR Engagement and Development Lead
"Thank you, it's so easy and nice working with you! 😊" - Veronica O, Senior Engagement Assistant
"Thanks very much for sharing the feedback and for making this class super easy to organise!" - Hana E, People and Culture Coordinator
Benefits of yoga for employees
Besides the benefits of working out, Yoga is known to improve flexibility and balance, give energy, self-confidence and focus. It's also known to help reduce anxiety and the risk of depression. On top of it, Yoga strengthens the immune system and helps one sleep better.
What employer wouldn't want their employees to practice yoga? It should be mandatory :)
Workplace wellbeing
Tech companies pioneered workplace well-being since the 2000's, to attract and keep the best tech talents. They became an example for many companies, who started recruiting happiness officers and investing in their employee's wellness, especially in start-up hubs.
Table football, ping pong, and bean bag chairs became unavoidable, and companies started providing free healthy food and nap areas. Best companies could get "Best workplaces 2023" awards from companies like Great Place to Work.
With the rise of the internet, remote working started growing across the globe and digital nomads started working while travelling.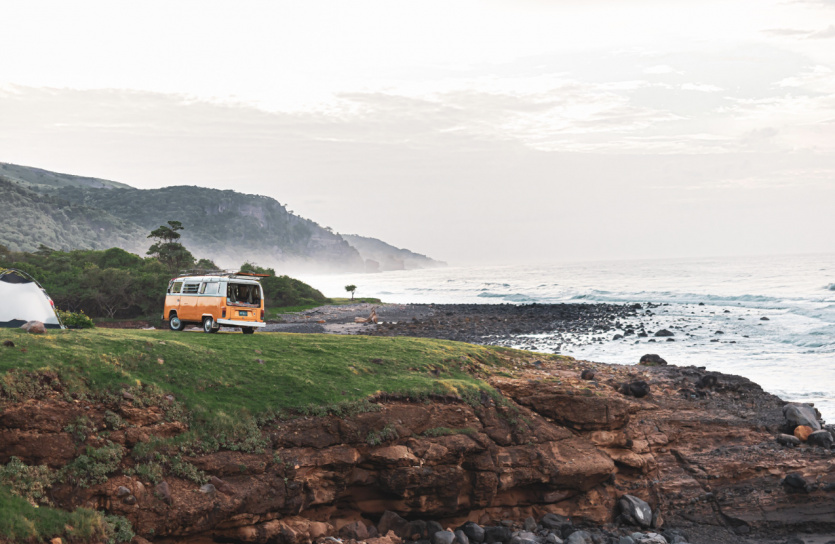 Lockdown impact on absenteeism
Since the end of the lockdown, every company has had to make the office appealing to their workforce. People got used to working from home, and they are slow to come back to the office. Many enjoy the time saved on the commute, and better availability for family life or hobbies.
So whatever the reason, whether you've built your company 100% remote, whether you always had to offer remote work to keep your best employees, or if lockdown has increased your remote worker numbers, you need a team that works well together to achieve your goals.
Reward your workplace employees for coming to the office
How can you encourage people to come to the office instead of working from home or staying near where they live ?
Offering them more reasons to commute has been proven to help - and office yoga can be one of them. Yoga classes are easy to organise. All you need to do is buy yoga mats and find a storage space for them, find a room, ideally with a wooden floor, and invite a yoga instructor to teach.
We provide yoga mats and yoga teachers for your corporate classes.
To make it worthwhile for your employees, consider organising the classes during workhours, so they don't have to use up their private time to participate!
Your remote employees deserve more than an app!
Interacting with human beings is what is missing from many remote workers' life. Most benefits providers offer access to wellness apps like Headspace or Calm, but apps are just another tech tool for remote workers.
With livestream yoga classes, you get access to a real teacher waiting for you and keeping you motivated for the session, just like in real life.
Remote teams deserve the same wellness class quality as workplace folks!
Corporate yoga: a team building activity
Activities practised together provide new grounds for understanding each other, help create and share memories and foster friendship. This is a great way to keep your turnover low, reduce conflicts and help projects go further and faster!
How can corporate yoga help build connections?
Dedicated classes to your company will be a weekly moment shared by everyone - where people sweat, stretch and relax together - which can start conversations about the level of the class, the teacher, and the participants, and attendance at the next class
Members passes for online classes empower your staff by letting them decide what's best for them - and we will let you know if two or more staff members are booked in the same yoga session, so you can let them know (or we can do that for you)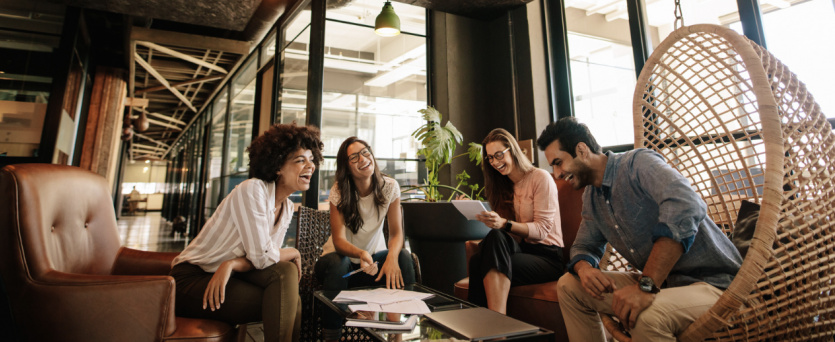 Our yoga teachers
We have teachers for all types of yoga (Vinyasa, Hatha, Iyengar, Kundalini, Traditional, Somatic, Ashtanga), as well as classes in Pilates, Meditation, Sound Bath and Breathwork/Breathing.
Our classes are suitable for all types of participants: beginners, intermediate and advanced.
You pick a teacher in our directory, or you give us your requirements and we find the teacher for you. We match yoga teachers to your demographics to ensure a good engagement rate.
In-person corporate yoga pricing
We organise onsite yoga classes for companies, shared offices, co-working spaces, co-living spaces, school, colleges, senior homes and more! We have an extensive contact list of yoga teachers across the UK who are available and looking for more work.
Rates for a one-hour in-person yoga class: from £140 for a one-off class, 110 for recurring classes.
If you don't have space in your office, we can scout and book an amazing venue for your yoga class. In this case, the price will mainly depend on the cost of the venue and the services required (mats, showers, breakfast).
Online corporate yoga pricing
We have 2 options for online corporate yoga classes:
Exclusive online classes dedicated to your company: from £130 for a one-off class, £100 for a recurring class
Pre-paid "a la carte" classes for your team members: passes that they can use when they choose to, at the day, time and with the teacher of their choice (£100 for ten classes to use within six months, or £50 to use within three months)—possibility to connect your employees who attend the same class.
Why is Live Yoga Teachers the right corporate partner
We offer the widest choice of livestream yoga types in the UK
We work with independent UK teachers, by booking with us, you contribute to your local yoga community
We offer pilates, sound bath, meditation and breathing classes as well as yoga classes
We provide management tools to help maximise engagement (participants' yoga wishlist, feedback form, monthly reporting)
Offering livestream corporate yoga classes to your team members will help you position as:
An employer who cares about people's physical and mental health
A local champion, supporting the UK yoga community
An employer who complies with low CO2 emissions (no transport, eco-friendly activity)
Corporate yoga helps build a company culture
Offering your employees the possibility to practice yoga will not only help them physically but also help them mentally, and it can help improve work-related bad postures. And it will help build company culture.
Your employees will be grateful you've given them the opportunity to know the team better and/or to practice yoga at their pace and level and stay healthy!
Are you a yoga teacher looking for a job in corporate yoga?
Signup to the platform to be part of our network. We centralise corporate yoga requests and match them with teachers.
If you are available for corporate yoga classes, get in touch via this form and let us know your availability and price per hour. Make sure you fill in the "location" field in your profile so we can let you know of opportunities in your area!
No scheduled Corporate Yoga: online and in-person yoga classes in the UK classes at the moment.
Next online classes
${ session.startDay }
${ session.startTime } — ${ session.endTime }

(${ session.timezone })
This class is fully booked
In-Person
See all classes