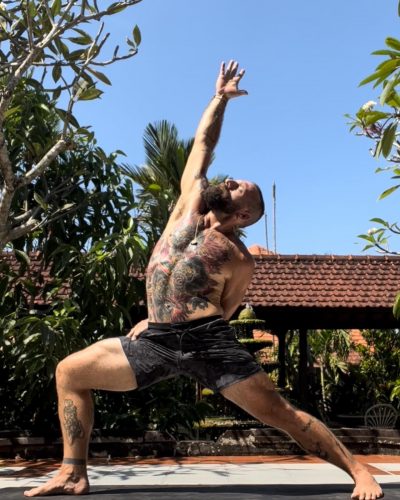 Michael Gibson
Dynamic Fitness Professional
Registered Yoga Teacher w/ Yoga Alliance
NASM CPT, CSNC
Sports/MMA Background
Physical Therapy educated
Life time student, Part time teacher
Practicing yogi for 8+ years with a background in sports in MMA. I study movement. I've been formally educated in Physical Therapy and have qualifications through Yoga Alliance and National Academy of Sports Medicine. I am constantly researching the industry of health and wellness to improve my own life and others. I believe in an integrative approach focusing on nutrition and intentional movement. I utilize resistance training, functional movement patterns, and Yoga. Yoga has remained the foundation of my overall wellness approach and I aim to share that with people here.
My classes will range from strong, creative vinyasa flows to relaxing yin classes designed to rev down the sympathetic nervous system. I beleive the greatest benefit from any yoga practice comes from the changes made in our minds.
**Novice Practitioner** Please inquire about one on one sessions as this stage is critical to build approriate movement patterns and avoid injuries.
Languages
English
Location
International
Type of yoga
Qualifications
PTA, RYT200 Yoga Alliance, NASM CPT, CSNC
No scheduled classes at the moment.
This week
${ session.startDay }
${ session.startTime } — ${ session.endTime }

(${ session.timezone })
This class is fully booked
In-Person
Next
${ session.startDay }
${ session.startTime } — ${ session.endTime }

(${ session.timezone })
This class is fully booked
In-Person