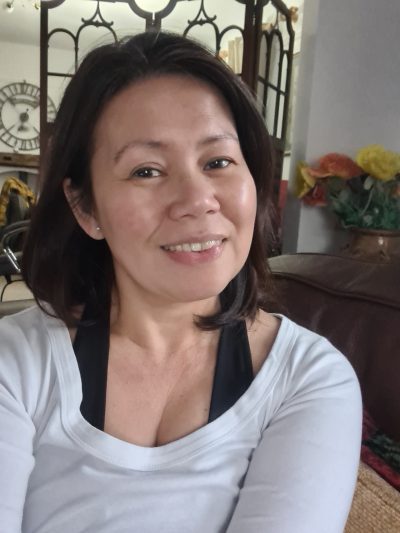 Poppy Sewell
I encourage students to practice mindfully and finding what feels good when practice this maybe through exploring the poses safely. My aim to deliver the sessions that are accessible to all and enjoyable. We will work with the breath, body stretches as well as posture alignment, and balance. The classes are based on power Hatha based suitable for everyBODY.
About me!
I am an experienced Yoga Alliance Professional Teacher with over 2000 hours of Yoga teaching experience include Chair Yoga. My classes are based on Hatha style where you'll find holding gentle poses and breath work. On the regular classes will work towards building core strength, flexibility and stability this is also applicable in the chair sessions. I am also an experienced yoga therapist working with individuals in increase mobility.
I got into Yoga about 12 years ago through a friend. I love it and in some ways gives me piece and happiness. In the last 4 years I have been lucky to have been able to teach variety of classes/people with all abilities including chair based yoga. My mission is help people feeling better about themselves through the practice of Yoga.
I also enjoy gardening and walking in my spare time.
Hope to see you in my classes!! NAMASTE!! xx
Languages
English
Location
Gloucestershire
Type of yoga
Qualifications
British School of Yoga and YAP experience teacher member.
No scheduled classes at the moment.
This week
${ session.startDay }
${ session.startTime } — ${ session.endTime }

(${ session.timezone })
This class is fully booked
In-Person
Next
${ session.startDay }
${ session.startTime } — ${ session.endTime }

(${ session.timezone })
This class is fully booked
In-Person