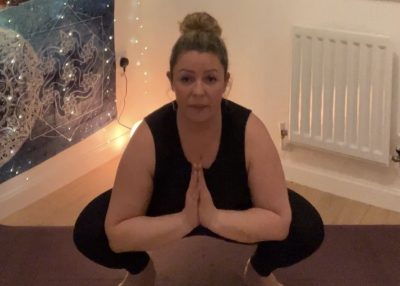 Candice O'Keeffe
I am an experienced yoga teacher. Teaching online, in class and 1-2-1. Hosting yoga retreats in various countries, is my absolute passion - and one I will continue for many years to come.
I found Yoga around 10 years ago, while I was having health problems. The feeling that yoga left me with after every class, was a feeling that I knew I just had to share with as many people as I can.
I'm more than happy to ensure that you feel at ease during our classes, so if you want to message or call me before a class, please do!
I am a qualified 200YTT, working towards my 500YTT and diving into Ayurveda, Meditations and Healing. Yoga is so varied and I will continue along my yoga discovery journey for life.
Languages
English
Location
United Kingdom
Type of yoga
Qualifications
200YTT
No scheduled classes at the moment.
This week
${ session.startDay }
${ session.startTime } — ${ session.endTime }

(${ session.timezone })
This class is fully booked
In-Person
Next
${ session.startDay }
${ session.startTime } — ${ session.endTime }

(${ session.timezone })
This class is fully booked
In-Person