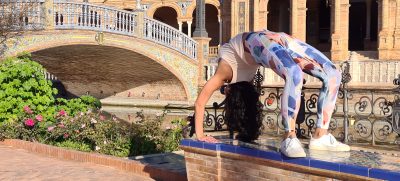 Nimisha
Nimisha is a 200 hour Yoga Alliance Professionals UK qualified teacher in the styles of Hatha, Vinyasa and Yin.
She has over 10 years of personal Yoga practice in a variety of styles; Hatha, Vinyasa, Yin, Pranayama (Breathwork), Kundalini, Yoga Nidra and Mantras.
She is described as a foodie, travel-mad and loves to hike. Yoga has been a source of balance throughout her pregnancy, post-partum and life's ups and downs.
​Her classes take you on a journey of discovery through invigorating asanas (poses), breathwork and creative storytelling.
Languages
English
Location
United Kingdom
Type of yoga
Qualifications
200 hour Yoga Alliance Professionals Qualification
No scheduled classes at the moment.
This week
${ session.startDay }
${ session.startTime } — ${ session.endTime }

(${ session.timezone })
This class is fully booked
In-Person
Next
${ session.startDay }
${ session.startTime } — ${ session.endTime }

(${ session.timezone })
This class is fully booked
In-Person