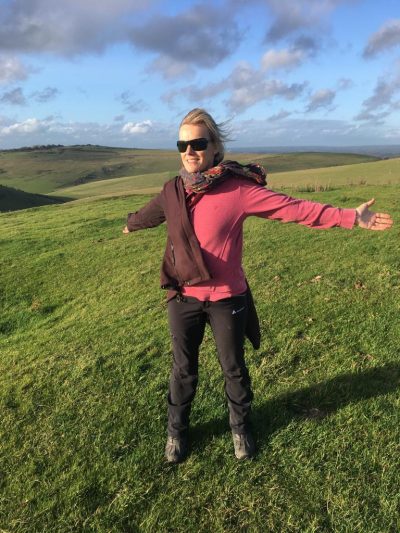 Louise Tozer
We need to Nurture our Wellbeing today more than ever.
Yoga is for Everyone.
"Yoga provides something for everyone and what each receives from it is different" - The Viniyoga of Yoga, by TKV Desikachar (son of Krishnamacharya).
I incorporate breathing techniques, sound and gentle movements into my classes to improve self-awareness, flexibility and relaxation.
To find out exactly what happens, try my classes.
Yoga on the Mat
Chair Yoga
Meditation
Languages
English
Location
Surrey
Type of yoga
Qualifications
British Wheel of Yoga Accredited Teacher, trained in the tradition of Sri Krishnamacharya, Yoga as a Therapy
No scheduled classes at the moment.
This week
${ session.startDay }
${ session.startTime } — ${ session.endTime }

(${ session.timezone })
This class is fully booked
In-Person
Next
${ session.startDay }
${ session.startTime } — ${ session.endTime }

(${ session.timezone })
This class is fully booked
In-Person