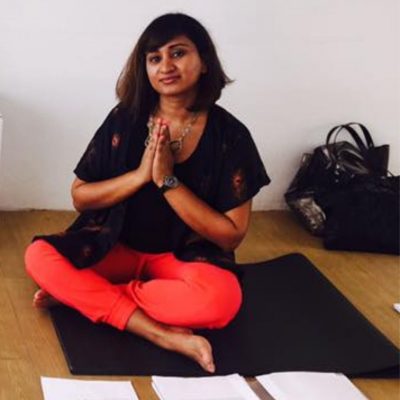 Lina Patel
Yoga has been my guiding light, my ultimate life hack, and the catalyst for an extraordinary transformation in my own life. This ancient practice has not only shaped my body but also sculpted my soul. It's a journey I embrace with reverence and gratitude.
My mission is simple yet profound: to inspire wellness in every heart that beats. With an abiding love for yoga and an unwavering commitment to holistic health, I empower my students to unlock their inner potential. Together, we embark on a journey to discover balance, strength, and serenity, weaving the timeless wisdom of yoga into everyday life.
Languages
English
Location
Type of yoga
Qualifications
Central London School of Reflexology Reflexology Practitioner Certificate 1999 Mayahana Chi Healing 1999 Buddhist Master Reiki Practioner and Master Reiki Master 2000 Indian Head Massage 2000 CENTRE OF EXCELLENCE 2015 Personal Trainer Kids Yoga Teacher Training 2017 Sun Yoga Kids Bliss Wellness Co Restorative Yoga Workshop & Training Level with Lizzie Laseter 2018 Bliss Wellness Co Teaching yoga to teens and learning the art of self care. 2018 Jo Phee Yin Yang Flow, Yoga Nidra and Shoulder Anatomy Teacher Training. Yoga 42, Indonesia Ashtanga Yoga with Marianna. 2018 2019 Jo Phee Myoyin (myofascial release + yin yoga) 2020 Yogamu Institute Kundalini Yoga Teacher Training 2021
No scheduled classes at the moment.
This week
${ session.startDay }
${ session.startTime } — ${ session.endTime }

(${ session.timezone })
This class is fully booked
In-Person
Next
${ session.startDay }
${ session.startTime } — ${ session.endTime }

(${ session.timezone })
This class is fully booked
In-Person