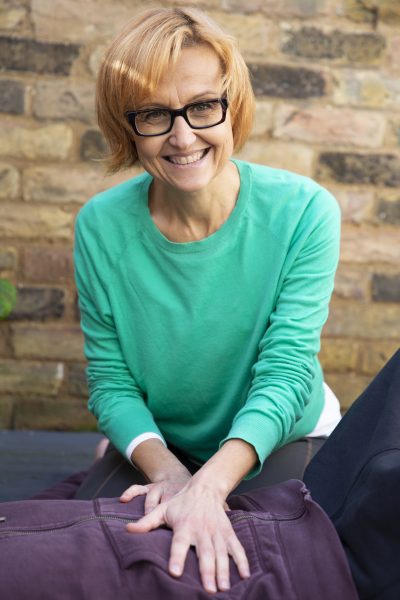 Laura Marchetti
Laura is a Scaravelli inspired Yoga teacher who weaves Somatic principles into her classes. She has been practising Yoga for 30 years and teaching it for 26. She originally trained with the British Wheel of Yoga and subsequently studied with world renowned teachers John Stirk, Gary Carter and Sophie Whiting. She is currently studying Body Mind Centering® with EmbodyMove.
Laura uses smaller, subtler, deeper movements in order to bypass ingrained body-mind habits and restore a more natural state of being. This approach is particularly helpful if you're trying to address underlying patterns of discomfort, both from a physical and emotional point of view.
Languages
English
Location
North West London and Hertfordshire
Type of yoga
Qualifications
BWY Diploma
No scheduled classes at the moment.
This week
${ session.startDay }
${ session.startTime } — ${ session.endTime }

(${ session.timezone })
This class is fully booked
In-Person
Next
${ session.startDay }
${ session.startTime } — ${ session.endTime }

(${ session.timezone })
This class is fully booked
In-Person