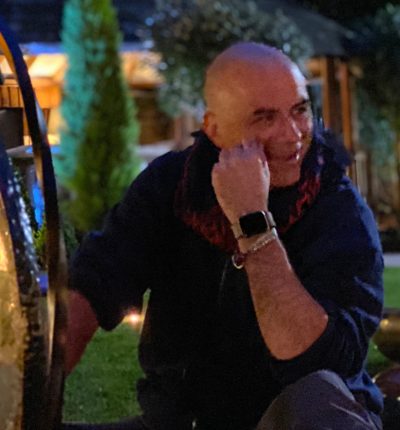 Wayne Boyce
Fryog registered Hatha Yoga teacher and Gong/ Singing bowl relaxations All abilities welcome.
I came to Yoga after being involved with and practicing various martial arts. I decided that all I had learnt and discovered across the Arts had many similarities, i hope to share a different out look and practice.
Combining different techniques including, pranayama, meditation, concentration and mindfulness along side the healing sounds of the Gong and Sing bowls to help bring back a sense of peace to Mind and Body.
Languages
English
Location
Surrey,UK
Type of yoga
Qualifications
200 hr YTT FRYOG, Gong Master Training certified
No scheduled classes at the moment.
This week
${ session.startDay }
${ session.startTime } — ${ session.endTime }

(${ session.timezone })
This class is fully booked
In-Person
Next
${ session.startDay }
${ session.startTime } — ${ session.endTime }

(${ session.timezone })
This class is fully booked
In-Person