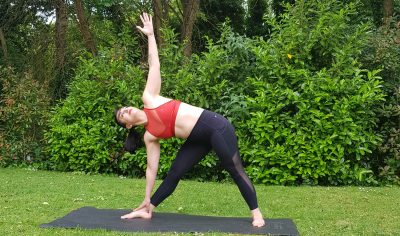 Gayane Ghazaryan
Gayane is a Certified Yoga Teacher (Uplifted CYT 200), Advanced Group Exercise Instructor, and Holistic Health and Wellness Coach.
She teaches powerful alignment-based Vinyasa flows that leave you feeling empowered, refreshed, and renewed. She loves bringing ideas from Martial Arts and Dancing into her flows, creating Yoga fusion classes that are fun and enjoyable.
She also teaches Restorative yoga, meditation, and pranayama.
⭐Gayane is known for her encouraging and considerate style of teaching that promotes individual progress and great group dynamics.⭐
Languages
English
Location
UK
Type of yoga
Qualifications
Uplifted Yoga CYT 200; Holistic Health and Wellness Coach
No scheduled classes at the moment.
This week
${ session.startDay }
${ session.startTime } — ${ session.endTime }

(${ session.timezone })
This class is fully booked
In-Person
Next
${ session.startDay }
${ session.startTime } — ${ session.endTime }

(${ session.timezone })
This class is fully booked
In-Person