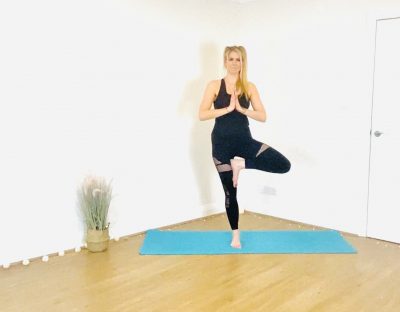 Jenny Marie
My Yoga & Pilates flow classes have options for all levels of fitness & mobility. All my classes include a balance of strength & flexibility so you can fully rebalance your physical & energy body.
I have a calm & relaxed teaching style that is fully inclusive to everyone. I have over 20 years teaching experience in Mind & Body classes including with clients with a wide range of injuries & medical conditions.
My aim is to ensure you leave every class feeling calmer & stronger.
Languages
English
Location
Poole, Dorset, England
Type of yoga
Qualifications
Hatha & Vinyasa Yoga Teacher, Pilates, Yoga Pilates Fusion
No scheduled classes at the moment.
This week
${ session.startDay }
${ session.startTime } — ${ session.endTime }

(${ session.timezone })
This class is fully booked
In-Person
Next
${ session.startDay }
${ session.startTime } — ${ session.endTime }

(${ session.timezone })
This class is fully booked
In-Person