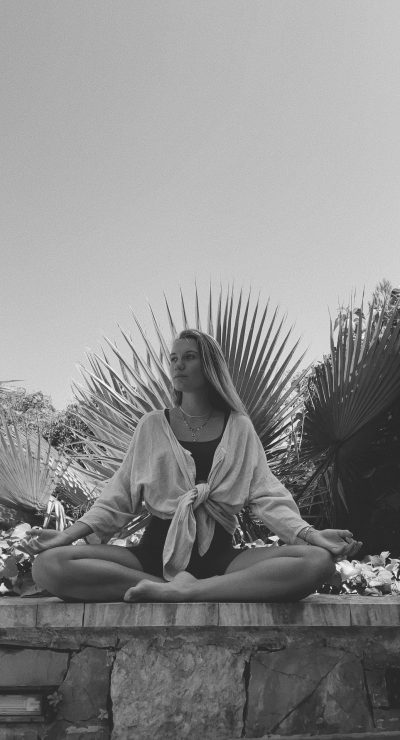 Julie Hoogstraate
I am a free spirited, open minded, compassionate yogini and herbalist who wants to share what makes me the happiest with others.
I teach Hatha, Vinyasa, Somatic & Yin Yoga.
My style of teaching guides my students to go inward, allows them to focus on their true selves, while I guide them through a flow of asanas, uniting breath and body.
The physical focus in my classes are breath and body awareness, as well as good alignment which is safe for each individual body.
The energetic focus of my classes is to explore the feelings that the combination of asanas brings, with set themes, or particular asanas - especially in slow flow's or yin yoga.
Languages
English
Location
Nevada
Type of yoga
Qualifications
500 hour Yoga Alliance certified in Hatha / Vinyasa, 200 hour Yoga Alliance Certified in Yin Yoga
No scheduled classes at the moment.
This week
${ session.startDay }
${ session.startTime } — ${ session.endTime }

(${ session.timezone })
This class is fully booked
In-Person
Next
${ session.startDay }
${ session.startTime } — ${ session.endTime }

(${ session.timezone })
This class is fully booked
In-Person