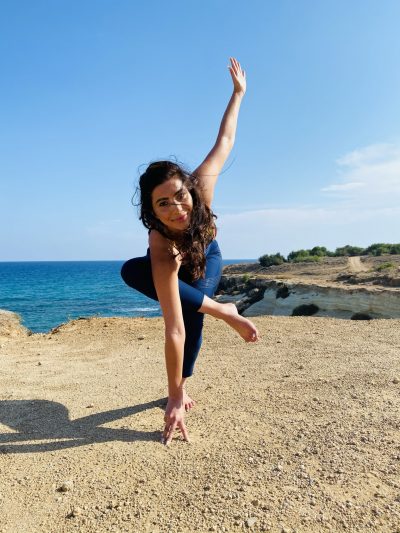 Zarah Taj
I am deeply passionate about understanding the mind-body connection, which led me to pursue a degree in Psychology and discover yoga ten years ago. Since then, I have been fascinated by the potential of combining psychological knowledge with yoga practices to explore this connection further.

In my yoga practice, I incorporate various techniques such as sound healing, meditation, and positive affirmations. Currently, I am also enrolled in a yoga therapy diploma program, which allows me to deepen my understanding and skills in this field.

During my twenties, I engaged in exercises like strength classes and running, but I started experiencing headaches and body aches. Turning to yoga, I found that it not only alleviated my physical discomfort but also brought about strength and flexibility simultaneously. This personal experience has instilled in me the belief that anyone can achieve similar results with the right guidance and dedication.

As I continued to witness the physical benefits of yoga, I also delved into the breathwork and meditation aspects of the practice. These techniques have been invaluable tools in helping me navigate through the stressful challenges of daily life that we all encounter.

By combining my psychology background with yoga, I aim to assist others in discovering the profound harmony between their minds and bodies. I strongly believe that this integration can lead to enhanced well-being and overall fulfillment.

I am eager to share the transformative power of yoga with others.
Languages
English
Location
Battersea London
Type of yoga
Qualifications
Yoga teacher training
No scheduled classes at the moment.
This week
${ session.startDay }
${ session.startTime } — ${ session.endTime }

(${ session.timezone })
This class is fully booked
In-Person
Next
${ session.startDay }
${ session.startTime } — ${ session.endTime }

(${ session.timezone })
This class is fully booked
In-Person