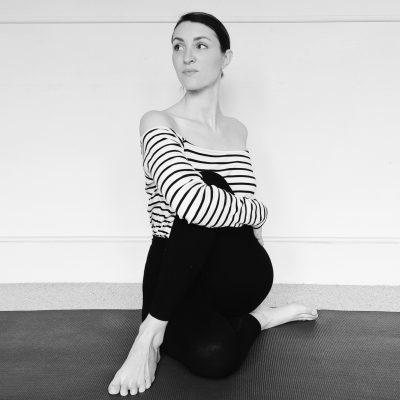 Vanessa Langlois
Hi! Salut!
I've practiced different types of yoga in the past including Ashtanga Yoga, Kundalini, Vinyasa.
After feeling a strong connection with Hatha Yoga and its relation with the roots of Tantra, I decided to train as a Hatha Yoga Teacher and share the benefits of it with you.
Yoga represents more than just a physical practice to me, it is a way to connect to your inner-self, bring peace to your soul and most of all, provide health to your body and mind.
YOGA IS A WAY OF LIFE and I wish to SHARE the joy that the world of YOGA can bring into your LIFE.
"Le YOGA EST UN MODE DE VIE et je souhaite PARTAGER la JOIE que l'univers du YOGA peut vous apporter dans votre VIE"
Vanessa
Languages
French
Location
North London
Type of yoga
Qualifications
200 Hatha TT+ kids Yoga
No scheduled classes at the moment.
This week
${ session.startDay }
${ session.startTime } — ${ session.endTime }

(${ session.timezone })
This class is fully booked
In-Person
Next
${ session.startDay }
${ session.startTime } — ${ session.endTime }

(${ session.timezone })
This class is fully booked
In-Person