Vinyasa Yoga
Yoga as exercise, Vinyasa is more aerobic and active than other types of yoga, focusing on cardiovascular health, strength and balance, using the breath to move you through your postures and practice.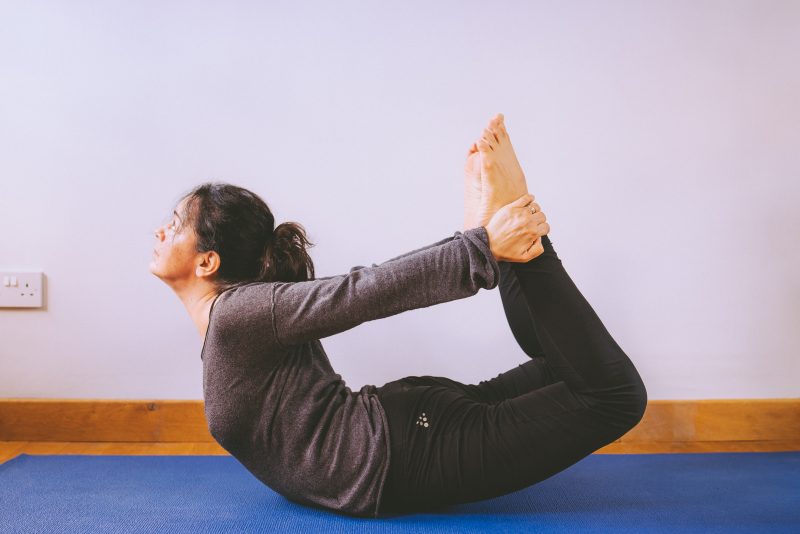 Year founded
circa 1000 BCE
The History of Vinyasa Yoga
Indian teacher Tirumalai Krishnamacharya is credited as being the father of modern yoga and the architect of Vinyasa. Although the practice of Vinyasa-Krama dates back to the Vedic age around a thousand years ago, Krishnamacharya has had the largest influence on how it's practiced today. The main concept of Vinyasa was to bring together yoga's different facets, from mudra and meditation to asana and pranayama.
Vinyasa has many forms of yoga used as exercise including Ashtanga Vinyasa Yoga, Power Yoga and Jivamukti Yoga, all deriving from Krishnamacharya's flowing aerobic style.
Developed in the Indian city of Mysore, Vinyasa can be literally translated as 'arranging something in a special way', and so students move through a series of poses, also described as vinyasas, linked by the movement of the breath. Vinyasa Flow is the most popular form of Vinyasa Yoga in the UK, and classes are common at most studios. Teacher training is also widely available, usually taught as a 200 hour course.
Vinyasa Yoga
In Vinyasa Yoga the breath acts as an anchor, connecting one posture to the next, and you will move with your breath. Unlike Ashtanga or Bikram Yoga, there is no set sequence to the way you can move between vinyasas and as such, no two classes will ever be the same. Students are encouraged to practice the Ujjayi Breath, inhaling and exhaling through the nose in a slightly constricted and rhythmic manner.
Props are routinely used to help with your alignment from bricks and bolsters to straps. Some teachers will include an element of spirituality to the practice suggesting a dedication at the start of class or guiding meditation in savasana.
Who Can Practice?
Vinyasa Flow can be for everybody, however, it does require a slightly higher level of fitness than Yin or Iyengar. If you are new to yoga it's recommended you start with a beginners class so you can learn the basic postures and avoid injury. As well as an aerobic workout which will benefit your cardiovascular health, Vinyasa classes can help improve mobility, flexibility and reduce stress. You will also build strength and balance. By learning to connect with the breath and use it to move through pain and overcome discomfort you will also learn valuable practices in mindfulness and willpower.
Vinyasa Yoga Classes
As Vinyasa Flow classes are very popular you'll encounter a wide range of different teachers and students. You should wear whatever you feel comfortable and can move in, although these are the classes where you're likely to see the most branded athletic attire. Socks will be removed. Playlists usually play an integral role in a Vinyasa Flow class and the choice of music will again depend on the teacher, however it's generally more upbeat than meditative.
You should avoid eating for three hours before class. Water can be taken in to practice and in hot weather you may also want to take a towel if you are prone to sweating. Classes usually last between 60 and 90 minutes.
No scheduled Vinyasa Yoga classes at the moment.
Next Vinyasa Yoga classes
${ session.startDay }
${ session.startTime } — ${ session.endTime }

(${ session.timezone })
This class is fully booked
In-Person
See all classes