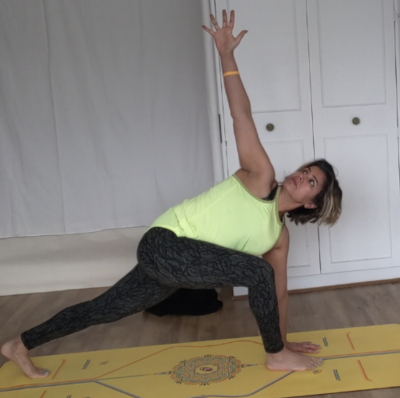 Nasreen Potter
Nasreen = a wild rose in Persian
Work In Progress and unapologetically Human💗 | Certified Yoga teacher🙏🏽| Life & Business Coach🧠| Workplace Geek by day | Daughter | Sister | Life Partner | Mother | Friend
My yoga practices are focused on matching your breath with movement above everything else. Teaching your body to relax at will, connecting your mind, body and spirit using a breathing technique called Ujayi breathing.
If you're looking for a practice dedicated to finding some quiet time from your busy life, engaging with every fibre of your body, feeling stronger, recognising and appreciating what your mind and body are capable of then my classes are for you.
Languages
English
Location
London
Type of yoga
Qualifications
Vinyasa Yoga Teaching Diploma
No scheduled classes at the moment.
This week
${ session.startDay }
${ session.startTime } — ${ session.endTime }

(${ session.timezone })
This class is fully booked
In-Person
Next
${ session.startDay }
${ session.startTime } — ${ session.endTime }

(${ session.timezone })
This class is fully booked
In-Person