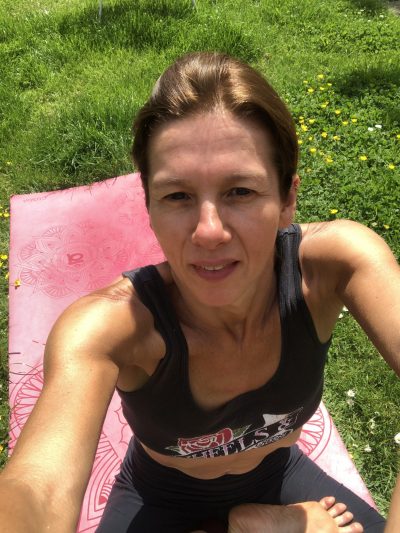 Kerry Flower
I have been an active yoga practitioner for 20yrs and have trained in yoga, positive psychology, nutrition, yoga breathing and mediation.

In my class I aim to equip people with simple breathing techniques that can be used to help manage stress and promote relaxation. By using the breath and taking time to become more aware and present we can create more time in our lives to be still, calm and connected with ourselves, nature and others around us.
Languages
English
Location
London
Type of yoga
Qualifications
200 HR VINYASA FLOW & POSITIVE PSYCHOLOGY / YOGABODY BREATHING COACH / BEHAVIOUR CHANGE COACHING
No scheduled classes at the moment.
This week
${ session.startDay }
${ session.startTime } — ${ session.endTime }

(${ session.timezone })
This class is fully booked
In-Person
Next
${ session.startDay }
${ session.startTime } — ${ session.endTime }

(${ session.timezone })
This class is fully booked
In-Person