Hatha Yoga
Hatha gives you time to relax and work on your breathing and alignment while holding postures. Not as physically demanding as some other classes, it may also be a good option for beginners.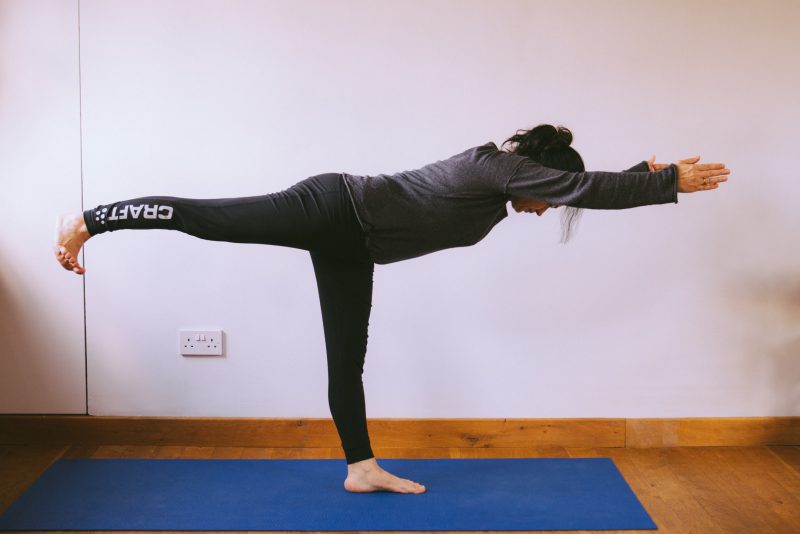 The History of Hatha Yoga
Hatha is an umbrella term for many different types of yoga practiced in the West including Ashtanga, Vinyasa and Iyengar. In popular Indian tradition, the origins of Hatha Yoga are traced back to the Buddist and Hindu saint and yogi Matsyendranath, and Gorakhnath, the legendary 11th-century founder of the Kanphata Yogis. The earliest text describing Hatha Yoga is the 11th-century Amṛtasiddhi, which is suggested to come from the Buddhist tradition and teachings of Tantra.
The sanskrit word hatha literally means force, however, it can also be translated with ha meaning sun, and tha meaning moon, thus it's considered a balanced practice and classes will generally match elements of physicality with breathing and meditation.
There are three key texts in Hatha Yoga, 'The Hatha Yoga Pradipika', a fifteenth century manual, 'The Gheranda Samhita', likely from the late seventeenth century, and 'The Shiva Samhita' which has been dated to the seventeenth century with some scholars suggesting it came much earlier.
In the UK, Dr James Mallinson is a leading expert in medieval Hatha Yoga, working as part of a team at SOAS, and has written many texts on the subject.

Hatha Yoga Classes
A typical Hatha yoga class will involve a set of postures or asanas alongside breathing techniques or pranayama. While hatha is an umbrella term for much of Western adapted yoga, a Hatha class will likely be slower with more static postures than an Ashtanga or Vinyasa Flow practice. If you're a beginner to yoga, a Hatha class may be a good introduction as you'll have time to learn the basic postures and focus on your breathing.
You'll be practising standard asanas either standing up, lying on the mat or sitting down.
Wear comfortable clothes that you can move in and avoid eating for around three hours before class. Most classes will allow you to bring water in, although as the practice is less physical than other types of yoga you may not need to drink in class. Classes usually last between 45 and 90 minutes.
A bolster, strap, block or even the wall may be used in classes to help you work on your alignment, and even a warm blanket as you move in savasana. Teacher training is widely available in the UK and courses generally run for 200 hours of study.

Why is Hatha Yoga recommended for beginners?
Hatha yoga is often recommended to beginners, as it is a more static type of yoga, so the risk to get hurt while jumping around or doing inversions is lower.
A hatha yoga class is a succession of basic asanas, sitting down, lying down or standing - transitions in between poses is slow giving time to align the body and engage the muscles to avoid injuries ( as opposed to ashtanga and vinyasa). In Hatha yoga, the poses are held for a few moments, to go deeper in the effort, but released quicker than in Iyengar yoga.

But every beginner is different and the best type of yoga for a beginner will depend on many factors: fitness, flexibility, age, past injuries...

No scheduled Hatha Yoga classes at the moment.
Next Hatha Yoga classes
${ session.startDay }
${ session.startTime } — ${ session.endTime }

(${ session.timezone })
This class is fully booked
In-Person
See all classes