What is the best type of yoga for a beginner?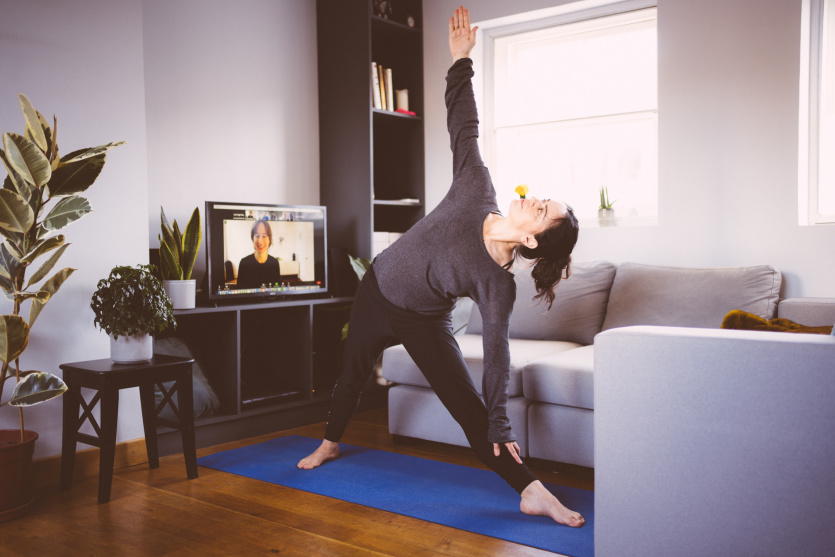 There are many different types of yoga, and it's best to start with a yoga type that fits you.

If you're willing to give it a go, but you end up with a class that doesn't work for you, you won't like it, and there is a risk you'll never try again!
And that would be such a shame; so many people can testify about the positive impact of yoga on their life.

We provide online yoga classes every day, many times a day and in many different types of yoga, so you'll be able to find the right classes that can fit in your schedule.

What is the best type yoga for a beginner? 
It all depends on what kind of beginner you are. You are a beginner in yoga, but what is your history of workouts? How flexible is your body? And what are your expectations when it comes to exercising? There is not one kind of yoga that can fit all beginners.
Are you fit or unfit? Young or older? Flexible or stiff? Injured or not injured? Do you enjoy cardio workouts? Are you interested in Mantras and Yoga philosophy?

You're fit, young, injury free, into cardio and flexible
For those 25 years old who are injury-free and enjoy cardio workouts – Vinyasa, Ashtanga or Pilates classes may be ideal as they involve "flowing" between poses.

You're fit, a bit older, injury-free, with stamina
Meanwhile, if you're somewhat more senior with an active life that mostly involves cycling and hiking stamina-wise - Hatha yoga and Iyengar Yoga might be best suited due to their longer-held postures.

You suffer from an injury or bad posture
Iyengar and Somatic Yoga are effective in helping manage injuries and improve posture. Iyengar yoga can help with the use of props and the attention given to correct alignment; meanwhile, Somatic yoga works by strengthening the body's brain-to-muscle memory.

You're a bit older, or not very fit
If you are a bit older, not very fit, or with limited mobility, you can start with Yin yoga, Chair yoga, or Somatic Yoga.
You're into Mantras and Yoga philosophy
Interested in chanting Mantras in hearing about Yoga philosophy? Try Kundalini Yoga or Traditional Yoga classes.

If you're not ready for yoga yet, you can do Meditation or Breathing instead!
No matter your age, injuries or workout goals, yoga can be a great path to wellness. With the numerous styles of yoga available - from fast-paced and dynamic to slow-moving and meditative - everyone is sure to find their perfect practice!

We provide advice to help you find the right teacher and classes!
Not sure what class to choose? you can either request a bespoke recommendation by filling in this form or have a chat with us on a video call. See you on the platform soon!
No scheduled What is the best type of yoga for a beginner? classes at the moment.
Next online classes
${ session.startDay }
${ session.startTime } — ${ session.endTime }

(${ session.timezone })
This class is fully booked
In-Person
See all classes