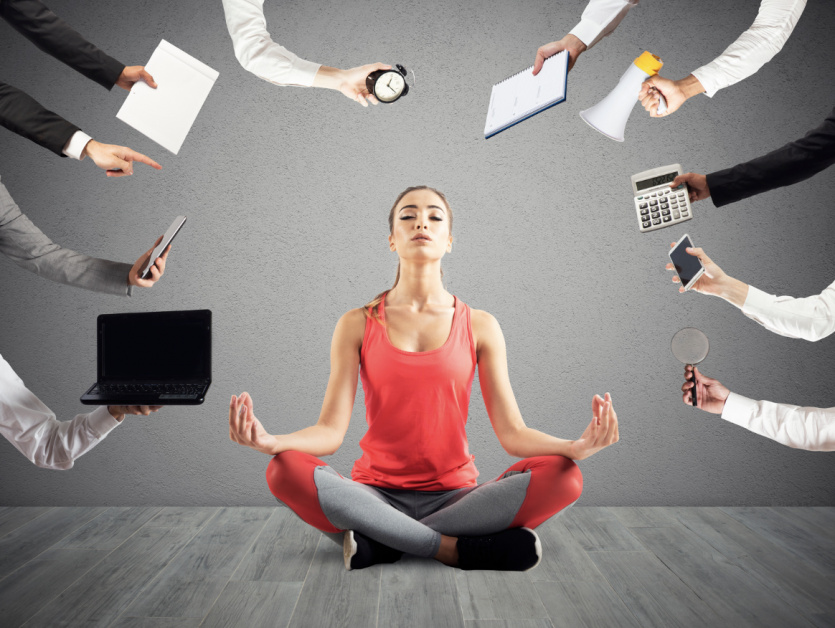 How to start and grow your yoga business
Can you afford to buy or rent a space to make it into a yoga studio or a yoga retreat?
Would you be happier with no investment and a salary job? (spoiler: those are not widely available, most yoga teachers are self-employed!)
Would you prefer to teach in a yoga studio, a gym, in offices, online, one-to-one, in yoga retreats? Do you live in an urban area or a remote one?

There are many ways to manage a yoga business; let's review the opportunities in this evolving world of post-lockdown yoga.
The Yoga industry was broken before lockdown
Yoga is the only sport (and of course it's more than a sport) that doesn't have any kind of competition, race or tournament, and yoga is not featured in the Olympics.
No teams, no countries represented, no fans, not much merchandising, no gambling, no advertising revenue = no money to finance yoga practice centres.
Since 2005, online yoga started growing (free classes on YouTube), and since 2010 yoga apps became available (Glo, Asana Rebel,Yogaia...), adding competition to an already broken industry.
No funding for yoga studios
Studio owners must invest their personal funds in their studio, making it hard to be profitable, so they have to find solutions to make it work:
The studio owner is usually the teacher with the most classes at the studio to avoid the cost of hiring other teachers
Studios often offer a high proportion of beginner classes to attract new students, and only a few advanced ones.
Studios make more money from teacher training than student teaching, so they sometimes offer teacher training classes instead of student classes.
Teachers can't find enough studios to teach:
Teachers spend a lot of time travelling from one studio to another. They don't always get paid well. The lack of regulation in teacher training drives an overcapacity of yoga teachers.
Prices are often high for students.
Prices vary from £10 to £30 a class, the choice of yoga type, level and teacher is limited and advanced Students have to travel far away to find classes.

Then lockdown happens
In March 2020, when the full lockdown was required, the entire industry went livestream: yoga studios, yoga teachers, yoga students…
Yoga with Adriene doubled its subscribed members to 10M, and app downloads went through the roof.
For about one year, studios got help like any other businesses: furlough scheme, bounce-back loans, council help, and other grants.
But recovery was too slow for smaller studios and many had to close, for example, Yoga Base in Islington, Yoga Place on Bethnal Green Road, Life Centre in Islington, or Tooting Iyengar Centre - and Triyoga that had to be sold - in London alone.
Yoga Works closed all their 60 locations in the US, Tigre Yoga closed 5 out of 8 locations in France, and our survey reveals that 9% of teachers have seen their studio close permanently.

During Covid
People started practising online massively. They found "free" yoga classes online (Youtube, Apps, Social Media)
After Covid
Many yoga studios have closed down, making it harder for teachers to find gigs
Yoga is provided for free in many places
People seem to practice less yoga in yoga studios than before (less "yoga near me" searches)
Opportunities:
We believe there are opportunities for yoga teachers in this new post covid world!
People got used to practising livestream, and live stream classes are still in demand. People mix in-person classes at weekends and livestream classes during the week. Livestream classes are also used by housebound people (chronic illnesses, new parents, working from home employees, seniors), and by people who live in remote areas with a low local yoga offer.
Many places are now offering yoga classes for free (co-working places, co-living places, office buildings) - and they require help to organise the classes, so corporate yoga classes demand has increased.
The types of yoga business strategies available
There are many ways to teach yoga, and each of them has its risks and benefits. Unless you can rely on a yoga studio's foot traffic, you'll have to develop marketing skills to find new clients!
Most yoga teachers teach in many different ways and offer private classes, group classes, corporate classes and retreats.
Teaching in a yoga studio or in a gym
If you live in an urban area with many studios and gyms, you're likely to find some hours to do in Yoga studios and gyms, but yoga studios and gyms pay yoga teachers pretty low (£10 to £30 for 45 mn to one hour), and they'll only give you a handful of hours in the week. Norman wrote an article about teaching yoga in London studios with precise pricing details.
Gyms prefer dynamic type of yogas as well, so you won't have much luck finding classes there if you teach slower types of yoga.
Teaching for corporate
Corporate yoga is another way to get revenue from your teaching skills. You can teach yoga in businesses of course, but also think senior homes, student accommodation, universities. Classes can be as a one-off (during the mental health awareness week for example), or can be recurring every week. The challenge with corporate yoga is to find clients. Companies like to deal with other companies as suppliers, and it's difficult for individual yoga teachers to get corporate gigs. You can charge more for a one-off class (above £100), but getting the client and answering all the questions and the admin can be very time-consuming so recurring classes will bring a bit less per class, but are much better in the long run.
Teaching one-to-one classes
You can teach private yoga classes as well. If the client has a large budget you can rent out a yoga studio for the class, but more often the class happens at the client's place. Prices for private classes go from £40 to £60 for an hour. Try and focus on finding recurring clients, which is a much better way to manage your business in the long term.
Teaching online
Since lockdown people have learned to practice livestream and we believe its here to stay. We are still practising ourselves and we can see people practising online yoga classes in the UK on the platform everyday!
We believe livestream yoga is ideal to practise often, the cost is lower for the student, and there is no commute making it as easy as possible for people to practise. Group classes and one to one classes can easily become profitable for the teacher (no commute, no rent to pay). You can create a website with a booking system or come to one of our demo to find out about how we can help!
Teaching in yoga retreats
Yoga teachers often organise yoga retreats in the summer. Students practise twice a day, eat vegetarian food and sometimes do another activity like surfing, hiking, or sunbathing! Its a great way for teachers to make a nice amount of revenue to go through the summer. If you own a property in a nice area who can accommodate a group of 10-15 people, organising a yoga retreat is definitely an option for you.
Your strategy will depend on where you live
Yoga is an expensive activity, which is why you'll find most studios in West London, and most participants are urban, ABC1, organic shoppers kind of people. Select your area carefully as it can be critical for your yoga business!
You'll have a different strategy whether you are based in a city or a remote are:
If you live in a city:
Pro's: more demand for yoga
Con's: more competition from yoga teachers
Strategy: specialise in a narrow type of yoga (niche): either a less known type of yoga (Scaravelli), a condition-related type of yoga (yoga for back pain), an audience-related type of yoga (chair yoga for senior)
If you live in a remote area:
Pro's: low competition from yoga teachers
Con's: low amount of students
Strategy: teach a beginner generic kind of yoga in-person classes to fit as many locals as possible. Leaflet in houses and ask to leave notes at your local shops and other gathering places. You could invite everyone for a free class outside. You could also be active on local apps like next-door
Another option: You might want to look into creating a yoga website and teach livestream. In this case you'll need to work on your digital marketing like SEO and Instagram!
No scheduled Strategy for Yoga Teachers classes at the moment.
Next online classes
${ session.startDay }
${ session.startTime } — ${ session.endTime }

(${ session.timezone })
This class is fully booked
In-Person
See all classes