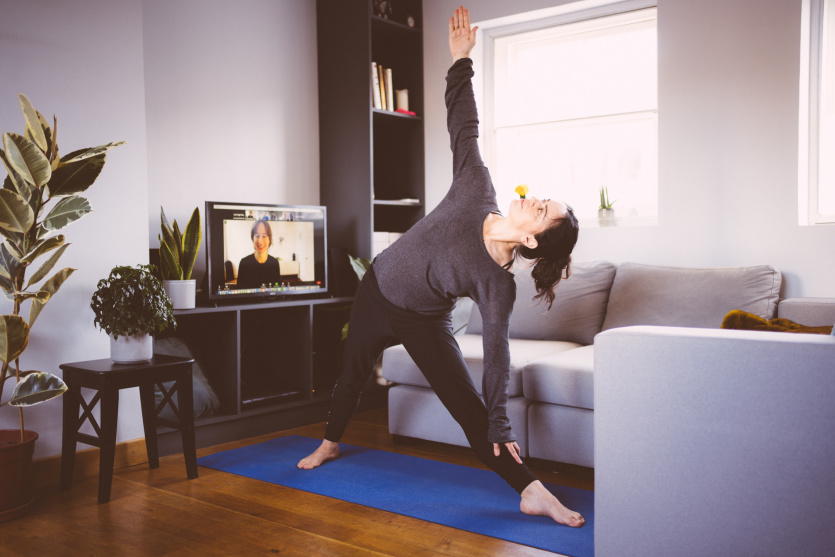 Looking for Private Yoga Classes?
Everyone knows yoga is great for wellbeing, but going to group yoga classes can sometimes be daunting.
Not practised in a while, not much mobility or just not ready to face other people at the moment? Private yoga classes can help you get your wellness back.
It's never been easier to practice yoga. All you need is a phone or a computer and a yoga mat to get your one-to-one class at the time and day of your choice via live stream classes.
We offer private yoga classes on top of our scheduled group classes. We organise livestream one-to-one classes or in-person one-to-one classes.
Many of our teachers are based in London, and we have a strong network of independent yoga teachers across the UK, from £30 for a one hour class. Get in touch to let us know what yoga instructor you're looking for!
Benefits of yoga practised in one-to-one classes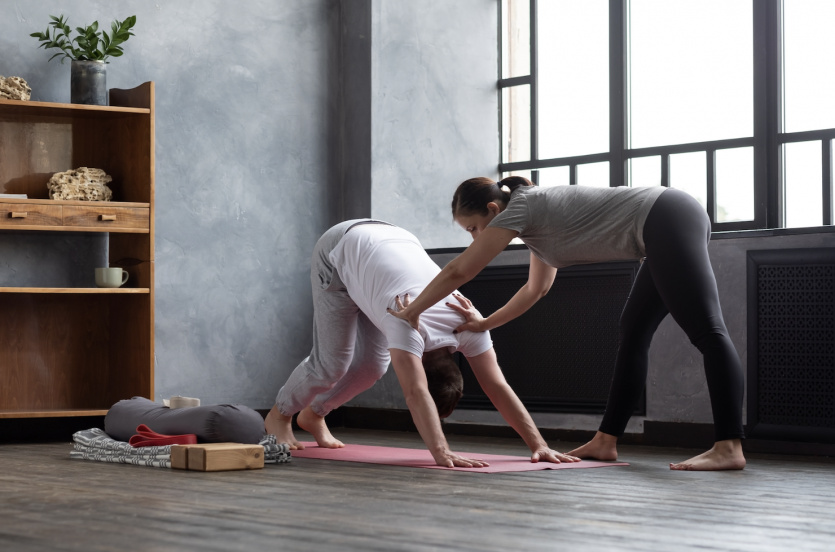 The yoga class perfectly fits your schedule
When you have a dedicated teacher, you can decide exactly when the class is going to happen: the day of the week and at what time. Make it the most convenient for you to attend the class easily! We think that practising first thing in the morning is the best - the less you think about it , the less you find excuses to avoid going. But practising in the evening can also have benefits. Yoga nidra at night helps to sleep, especially as a livestream home practice just before bed.
Postures adapted to you
In a private yoga class, the teacher gives you 100% of their attention and will be able to improve the flow of postures to your level of yoga, your level of fitness, and your conditions or injuries, which is more difficult to do in a group session.
Our teachers
We offer private yoga lessons in all types of yoga: Hatha, Vinyasa, Yin Yoga, Ashtanga, Iyengar, Somatic, Breathwork, Pilates, Pranayama, Restorative
All our teachers have their own style of yoga and we can provide you with a selection of a few teachers so you can read more about them before selecting the right yoga practice for you.
Our teachers are certified following a yoga teacher training recognised in the UK and are fully experienced and insured.
A safe environment
You are just starting again to work out, and you don't feel ready to face group classes at the yoga studio yet? One-to-one classes are ideal for gaining confidence before putting those leggings on again. Start with one yoga session a week, add a second one once you get your energy back, and you'll be studio-ready in no time!
Practise in the comfort of your own home and feel even safer by being behind a camera. Livestream classes are the safest environment: you don't even need to leave your house to get your private class.
Livestream yoga private classes: no need to commute
By practising live stream classes, you pass on going to the yoga teacher's studio and dealing with busy public transport or worrying about parking - making it easier for you to attend your private class.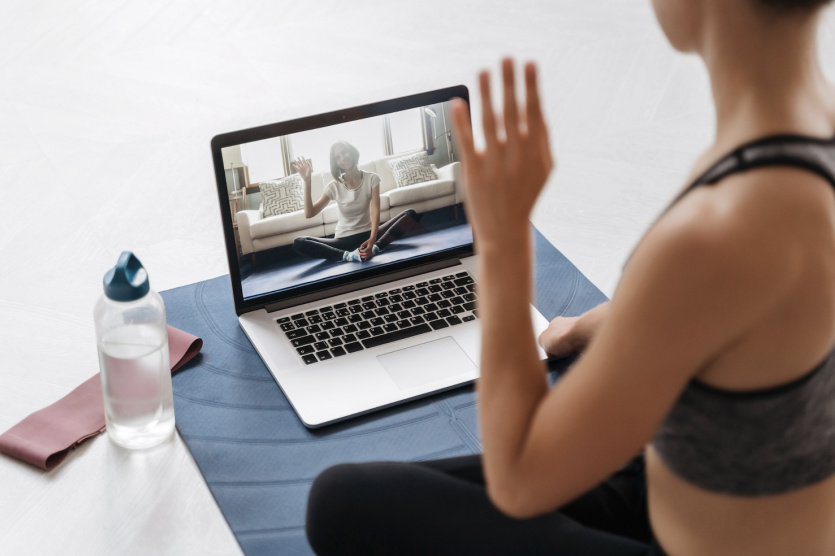 One-to-one classes are great for yoga beginners.
Nothing is better than a dedicated teacher to learn the fundamentals of yoga and follow the right habits immediately. With 100% of your teacher's attention, the right type of yoga and a tailored yoga poses sequence, you'll put all the chances on your side to start a great, injury-free yoga journey.
A teacher motivates you
Having a teacher expecting you will help you stick to your goal and avoid a class cancellation from your side. You've booked the one-to-one class, and paid a bit of money, it would be a shame not to do it. Remember it's a private yoga class, so you can ask the teacher for advice anytime you are in trouble!
A teacher pushes you
A private yoga teacher will challenge you and help you work at the very edge of your range. Once you start stretching, you'll start getting energy and following the teacher's voice and poses demonstration will take all your attention. With a teacher you'll get the most out of your practice
Select the right type of yoga for you fitness level
Looking for a high-intensity workout? go for Vinyasa or Ashtanga yoga. Looking for a medium-intensity workout? Iyengar or Hatha yoga are suitable for you. Looking for a low-intensity workout? You are going to like Somatic, Yin or restorative yoga. Select breathing, meditation or sound bath teachers for no workout. Interested in Mantras? Kundalini and traditional yoga are for you.
Get in touch!
Do you know which teacher you'd like to book a one-to-one class with? Email us to let us know your availability and we'll liaise with the teacher to set up the classes for you.
Not sure what type of yoga or teacher is best for you? Just let us know a few things about yourself and we'll find the right fit for you. All you need is to fill in this form.
See you soon on the platform!
No scheduled Private yoga classes classes at the moment.
Next online classes
${ session.startDay }
${ session.startTime } — ${ session.endTime }

(${ session.timezone })
This class is fully booked
In-Person
See all classes