Becoming a yoga teacher is an exciting journey, but yoga teachers are often surprised by the amount of work required besides actual teaching.
When you become a yoga teacher, you're often self-employed, and being self-employed means having to deal with many areas you might not be familiar with: admin, marketing, website, and bookkeeping...

Marketing is required for any business, so don't feel bad about self-promoting! Your yoga business needs you to find clients to pay the bills.
Your marketing strategy will depend on how you want to be teaching yoga: teaching in a yoga studio, teaching online, teaching for corporate, teaching one-to-one classes... They all have their cost and benefits, and our tips below can help be applied to any teaching.
If you'd like to know more about digital marketing for yoga teachers, we organise webinars about SEO for yoga teachers, and we've put together a few tips for yoga teachers on Instagram.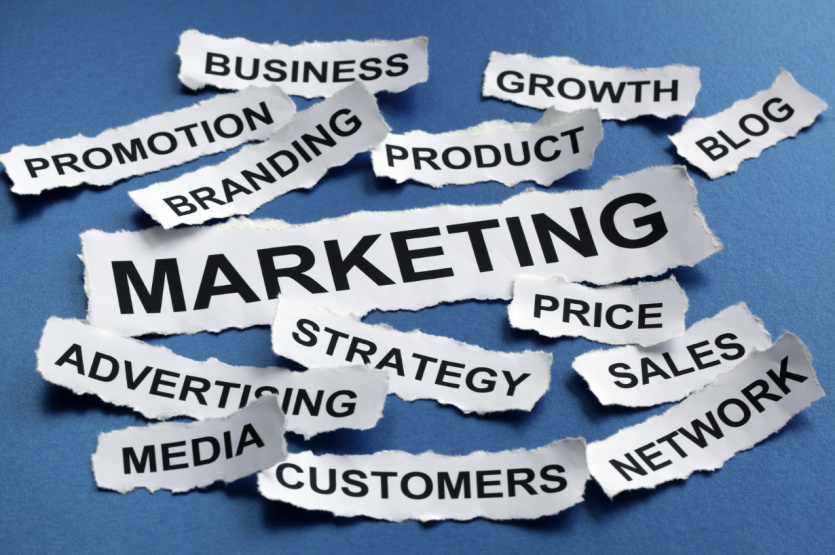 Why do I need to worry about marketing for my yoga classes?
If you teach in a studio, you don't need to "do" any marketing, as the studio does the marketing, and the studio gets footfall traffic. If you teach in good enough time slots, in a dense area, you will get participants.
But the problem is that there are not enough studios to employ all the available yoga teachers full-time, especially since lockdown. You could be doing covers for years before "owning" a slot for one class a week.
An alternative to yoga studios is rented spaces or public space: city hall, churches, or parks for example. In that case, you do need to promote your classes as people will only join them if they know you and if you tell them about the class.
Another alternative to yoga studios for you to teach is online classes. But yoga websites don't get footfall traffic either. You have to drive traffic to your website to make a sale. You need to get involved in digital marketing for that to happen.
Read below our 6 marketing tips to make a living from teaching yoga!
1 - Grow your student base
The safest way for a yoga teacher to have a reliable income is to create and keep a student following: students who will practice once or several times a week, come to online classes and follow the teacher to studio classes.
Having a student following also gives you value in the eyes of a studio: you bring students with you, and you can negotiate a better deal.
2 - Activate your personal network
Students will most likely come from your personal network.
This is the case for any freelancer / independent worker activity. We are self-employed ourselves and we know this very well!
You get clients from people who know you and recommend you.
You might think: "nobody around me is interested in Yoga."
But it's probably not true; we know everyone can benefit from yoga :)
And even if it is true, it's not a problem: let your network know about your activity, so they can tell their friends and relatives - and they will do it because they like you!

3 - Collect email addresses and send newsletters
Start collecting email addresses and building a contact list as soon as possible. The 1st email could be :
"I am going to start teaching yoga classes, do you know anyone who could be interested in yoga classes, or who could benefit from yoga - that I could contact on your behalf?"
By asking your network and getting feedback from them, you get a feel of what people might want as a yoga class.
You can send a second email with a few options to choose from and see what the most popular time and day is. Dont forget to include a call to action in your email for people to book
There are plenty of tools to help you manage your email newsletter: you can use MailChimp, Sendinblue (they both have a free version to start with) or you can keep an up-to-date spreadsheet and use your own email.
Email software will provide email campaign data like open rate, and % increase or decrease vs last time, so you can test and see what works best for you! Marketing is all about understanding what works best and do more of the same , so measuring its effectiveness is paramount.

4 - Have a marketing strategy
Each type of yoga is different and reaches a different audience, each teacher has specialities that can attract different participants, and each class can target a different audience, available at different times of the day…
What helps is to have a marketing strategy (also called Niche by some people) in mind:
Start from your availability: If you know you'd like to teach during the day, target an audience available during the day (students, stay-at-home parents, seniors)
Start from your network: If you have a strong network of actors for example, you could create a "yoga for actors" class to prepare for acting.
Start from a condition: if you suffered from back pain and found a practice to relieve it, you could target people with the same condition and create "yoga for back pain" classes.
5- Target your audience with the right media
If in your strategy you are targetting stay-at-home parents, you could display leaflets or a poster at your local school. Or you could send parents you know an email with your class schedule and ask them to forward it to their friends who are stay-at-home parents.
If you are targeting office workers, you can ask your network to put you in touch with the right contact at their company, or you could contact offices near you.
If you target older people, you could display leaflets or a poster in retirement houses.
Instagram or other social media might not be the right answer for all audiences!

6 - Create a website and activate digital marketing
If you are a tech person, or if you have a family member or a friend who can help you, you can choose to create a yoga website using a CMS like WordPress, Wix or Squarespace. But if you're not the tech type, it can get very frustrating and costly in time or money... You'll also need to link a yoga booking system like Momence, or Momoyoga to take bookings.
Besides selecting the platform to use, you are going to have to produce text content and images. Read about our SEO advice for yoga websites, or come to one of our SEO workshops for yoga teachers to understand how to make your content work for acquiring new students on Google!
Once the website is created, you'll have to promote it to get traffic. Traffic sources can be: organic and paid search (SEO and Google ads Google), organic and paid social media (Instagram, Facebook, Linkedin, Twitter), other websites (from links, also called referrals), email marketing , or direct traffic (people who save the website address in their favourite).
We've put together a few tips to help yoga teachers on Instagram (including links to social media platforms to manage multiple accounts).
Traffic doesn't happen magically. Creating the website is the easy part, be prepared for a lot of marketing efforts :)

Join Live Yoga Teachers to get help!
At Live Yoga Teachers, you're not on your own for this. You don't need to create a website, we help you build your student base and we promote the platform online to help you find new students (our strong skill is SEO: organic traffic from Google). The platform helps you manage your students, grow your following and help you organise your online and in-person classes. Get in touch if you'd like to know more!
No scheduled Marketing Strategies & Tips for Yoga Teachers classes at the moment.
Next online classes
${ session.startDay }
${ session.startTime } — ${ session.endTime }

(${ session.timezone })
This class is fully booked
In-Person
See all classes