Free yoga classes on Youtube: a surge in channel subscription since 2019
Youtube is the place to go for free yoga classes. You can find an infinite amount of free recorded yoga classes on YouTube. And more and more people practice in front of a screen, especially since lockdown.
When you look at Google Trends data, you can see, as expected, a big spike in March / April 2020.
But what's surprising is that "Yoga with Adriene" has more searches in Google than the generic "YouTube yoga" keyword during the pandemic.

What happened? It looks like people searched for "YouTube yoga" in March/April 2020, found Adriene, and stayed with Adriene since then. Other YouTubers like Kassandra, Sarah Beth, or Cat Meffan also gain in popularity during the lockdown, but never at the same level as Adriene.
Most popular YouTube yoga teachers
Not many yoga teachers get as many searches per month as Yoga With Adriene. In the world of fitness, people like Joe Wicks from the body coach (UK) manages to get 135,000 searches a month, and Chloë Ting from Australia gets 110,000 searches, but yoga With Adriene is next with 74,000 searches. Other famous teachers are way behind: Kassandra 4400, Sarah Beth and Annie Clark 2900, Cat Meffan 1600, and yoga with Tim 1000 Google searches a month.
Adriene doubled her subscribers during the lockdown
If you add other terms like "online yoga" or "yoga near me", we can see that Yoga with Adriene is a clear winner. She actually doubled her 5M subscribers she had back in January 2020 to more than 10M today!

Why is yoga so popular on youtube ?
Youtube yoga and yoga with Adriene, are extremely popular. In comparison, Joe Wicks (the body coach) only has only 2.7 subscriber to his YouTube channel.
The UK is the second country behind the US for the keyword "YouTube yoga":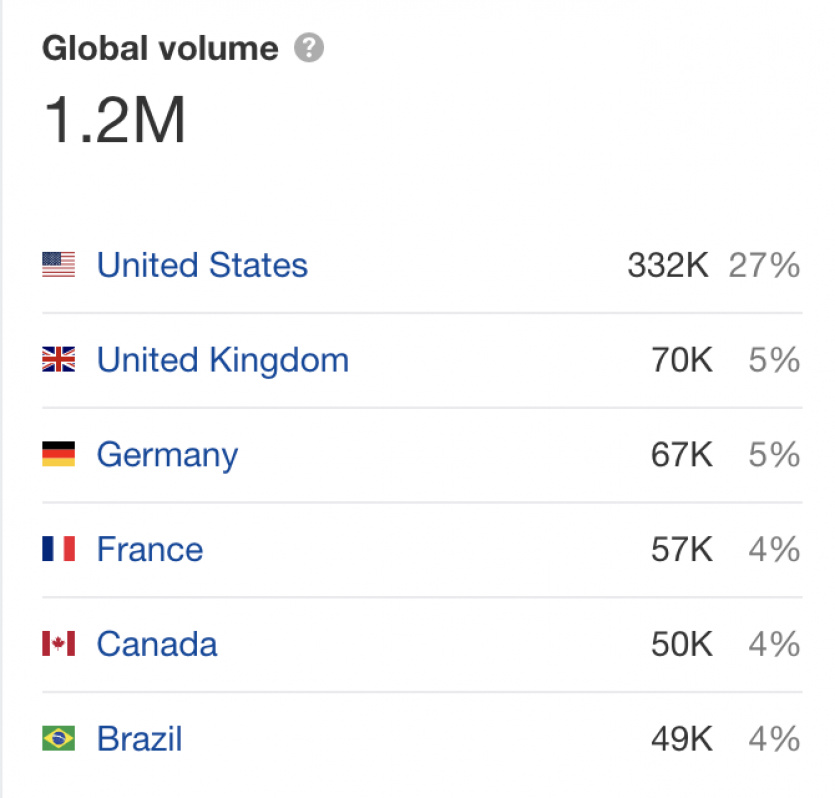 Pro's and Con's of practising yoga on YouTube
Pro's of practising on YouTube:

You can go anytime during the day
Less intimidating than in a studio
You can pick very short classes to fit in your busy day
Con's of practising on YouTube:
No social interaction
Risk of injury
Lack of commitment:

Risk of skipping the practice altogether
Possibility to pause the practice when poses get too challenging
Possibility to stop the practice before the end
On a bigger picture, the more people practice on YouTube, the less they practice in studios and with teachers, which has an effect on yoga teachers' employment rate and on yoga studios' finances.
Why not try livestream classes, with a teacher watching you?
Practising for free on youtube is a great way to test to see if yoga is for you, but if you want to deepen your practice, you should also try with a teacher:
When a teacher is watching you, you practice more intensely
Teachers can prevent injuries by adapting the practice to your body proportions and/ your conditions (use of props or alternative poses)
Teachers can compliment you too!
Once you get used to a teacher online, you might even want to follow her/him in studios and why not, in a retreat?
Yoga on Youtube has its benefits, but you can deepen your practice and contribute to your community by practicing with real teachers!