The promise: small daily habits can transform your lifestyle
The app was founded by Robin Pratap and Pascal Klein in 2015, as a way to motivate users to practise both yoga sessions, workouts, meditations and fitness challenges while building healthier habits.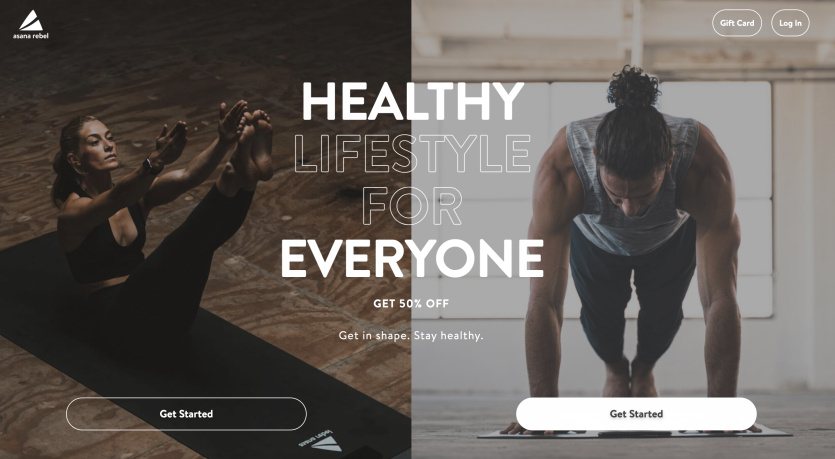 How much does Asana Rebels cost?
The Asana Rebel app is based on a freemium business model, which means that users can try tasters for free, unlike the ALO Moves app, but to access the full session they must upgrade to premium (like the Down Dog app).
Once upgraded, users have access to different workouts, meditations, and yoga classes – all tailored to different areas of the body.
The app offers a monthly subscription of £15.49, but encourages people to opt for the yearly subscription which is only £34.99/year, which works out at only £2.91/month.
There are free features within the app, so you don't need to sign up for a subscription. However, these features are more basic, with only 5-minute workouts and a short list of yoga types and meditation.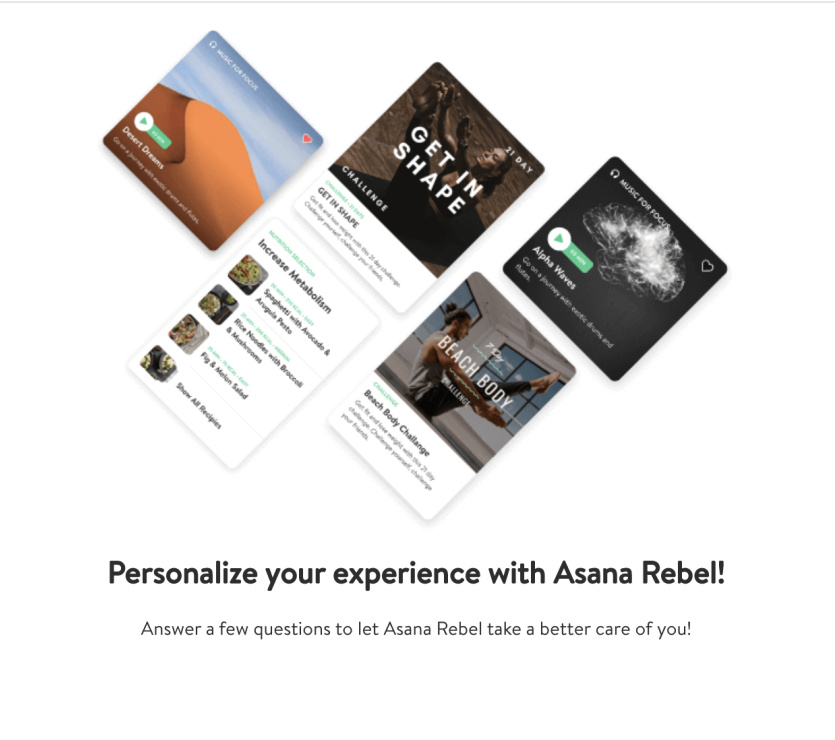 What type of yoga is available on Asana Rebels?
There is a range of yoga-based workouts available, from strengthening to cardio-based, as well as lower intensity workouts, however remember that they are designed to be workouts, so if you prefer the more relaxing or restorative yoga styles such as Yin yoga, or are working with an injury, then this app might not be for you, we provide more reviews in our article "Best yoga app in the UK".
Sign up process
First, you'll have to answer a couple of tailored questions about your goals, weight, height, and gender, and the app then personalises your experience, displaying tailored classes that it thinks you'll enjoy. The app doesn't ask you about your yoga level or experience however – just your fitness level, so it's a little more general.
These range from short bodyweight workouts, which are roughly 20 minutes long (the shortest 4 minutes and the longest 40+), as well as yoga and meditation sessions.
For fitness type, you can choose between beginner, intermediate or advanced. If you're new to yoga practice and want to maintain good form, then it's important you stick with beginner-friendly exercises. If you try and attempt too much, you may find some yoga routines difficult. It's much better to workout every day at your level than to give up after a few days because the yoga classes are too difficult (speaking from experience!).
For diet, you can choose between:
No preference
Vegetarian
Vegan
Keto (low carb)
Other
You can also choose from the following goals:
Sleep better
Lose weight
Tight and toned body
Build healthy habits
Exercise more efficiently
More energy every day
The app will then create a 'Daily Plan', giving you personalised recommendations, like workout videos, recipes or meditations, based on your preferences and goals.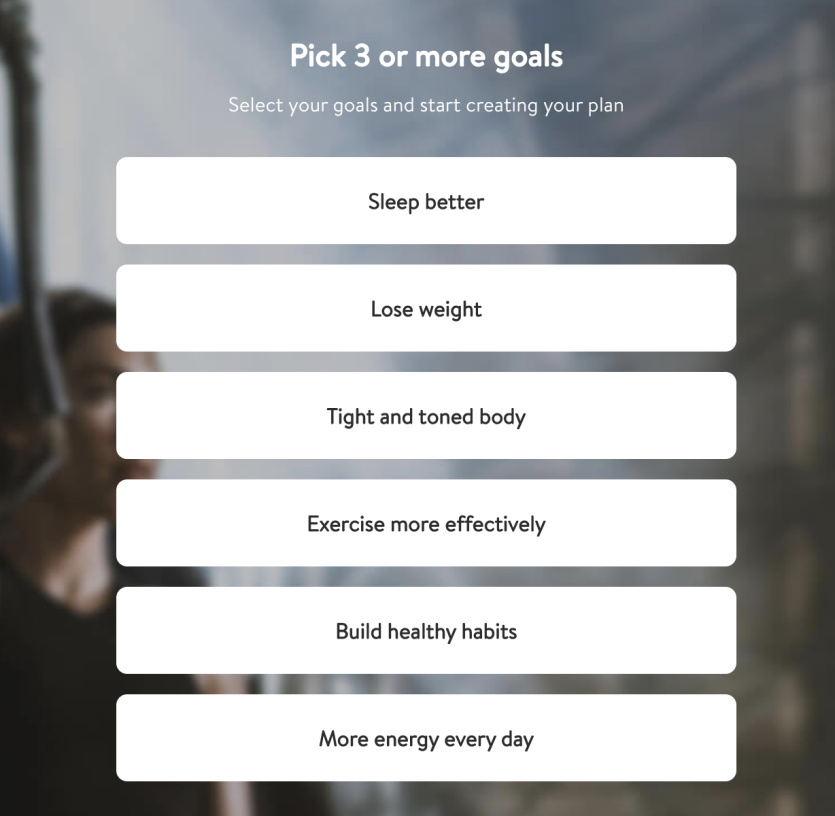 Other benefits
Asana Rebel app also gives premium members the chance to try different recipes for free, sharing not only a curated list of recommended recipes but also the nutritional benefits too.
The meditation sessions are designed to build healthy eating and lifestyle habits, enhance work performance, manage stress, improve sleep, and calm the mind. Each session is taught by a professional meditation coach, who shares the techniques and methods for you to practise at home.
Finally, there is the music for focus section within the Explore tab. Here you'll find a range of music tracks to help you focus.
No scheduled Asana Rebel App classes at the moment.
Next online classes
${ session.startDay }
${ session.startTime } — ${ session.endTime }

(${ session.timezone })
This class is fully booked
In-Person
See all classes