The promise: workout anytime, anywhere
If you've been curious about yoga for a while, but have yet to roll out your mat for the first time, Yoga for Beginners app is an affordable option to get started. This app offers hand-crafted and newbie-friendly yoga workouts that won't leave you feeling like you're not good enough.
The app provides voice-guided workouts that you can design yourself, or the ability to choose from a library within the app. The soothing voice guidance helps you power through the moves, and while workouts aren't guided by a physical teacher, they are easy to follow and – as the name suggests – perfect for beginners.

Yoga for Beginners app features the following:
Handcrafted workouts to get you started on your yoga journey
Soothing voice guidance and music that will help you clear your mind
Beginner friendly yoga workouts to learn that are easy to perform
Workout anywhere, anytime; it's like a yoga studio in your pocket.
Build and customize your own personal yoga workouts.
Apple integration to track your workouts, calories and weight.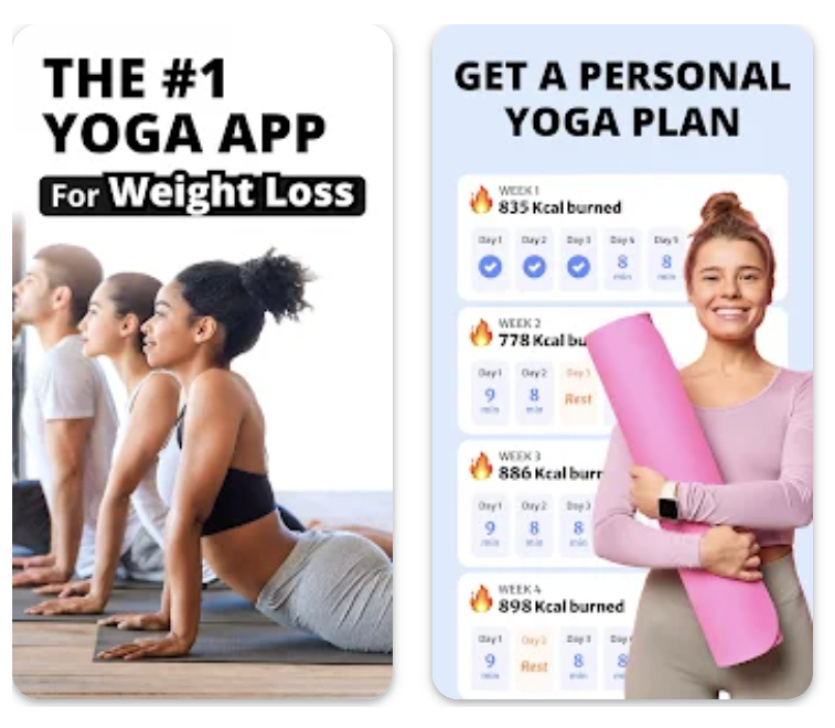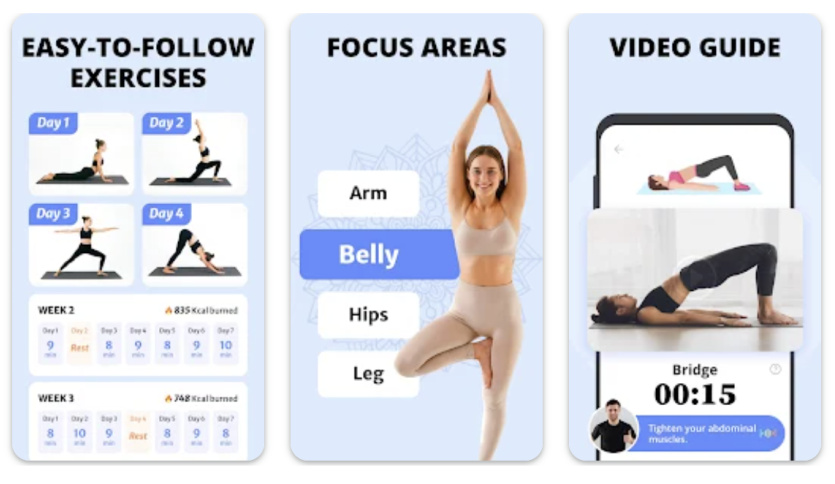 What type of yoga is available on the Yoga for Beginners app?
There are a variety of workouts to choose from, from beginner to advanced, and each session is guided with additional demos on how to get into and adjust your form within each posture.
Workouts range from short functional sessions such as Morning neck yoga, Yoga for bedtime, or Morning full body flow, and each class sets the mood with calming music.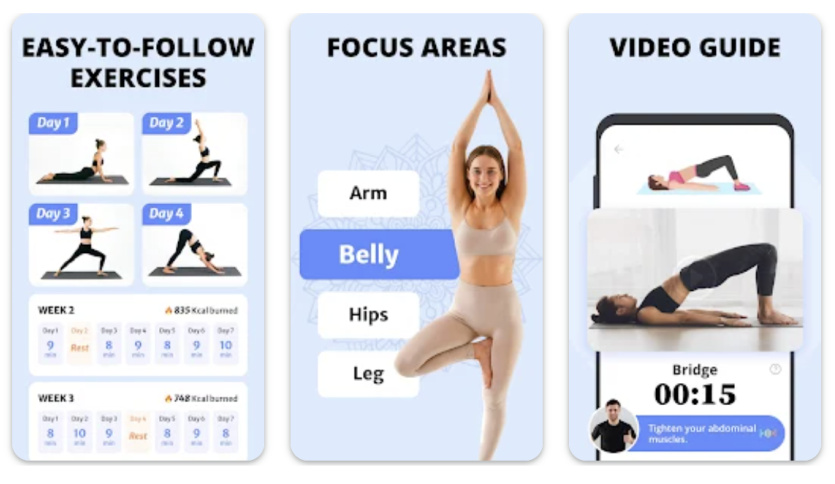 Sign up process
Since the app is free, there's not much of a sign-up process. Simple download the app on the app store, explore the various workouts and get moving!
Other benefits
Yoga for Beginners app is easy to use and perfect for beginners, since you can choose your workout based on whatever level you are already on. The app gives you the ability to preview the workouts, and there are videos showing you how to perform the poses correctly, so you never have to worry about your form.
The app also shows you how many calories you burn in each session, as well as weight loss programmes, meaning you can tailor your workouts or programme to your fitness goals.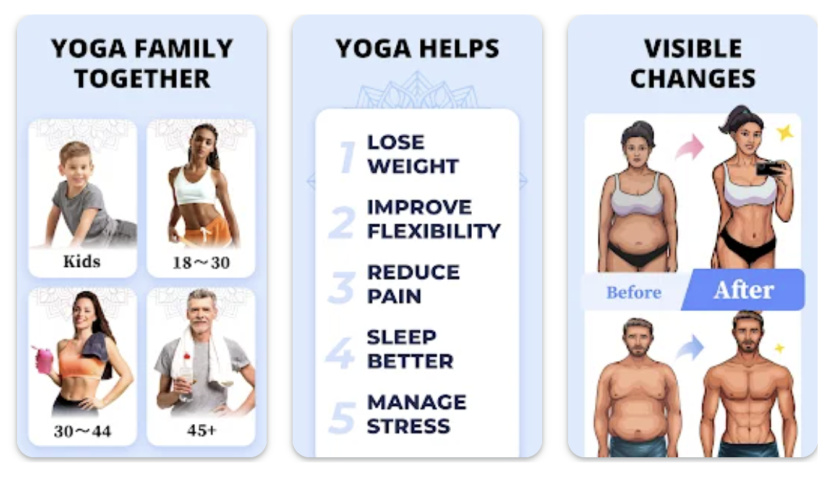 No scheduled Yoga for Beginners app classes at the moment.
Next online classes
${ session.startDay }
${ session.startTime } — ${ session.endTime }

(${ session.timezone })
This class is fully booked
In-Person
See all classes