Insight Timer is a meditation app available to people on a donation basis. It started as an actual timer for meditation but expanded into providing recorded and live events in meditation, breathworks and yoga.
"Stress Free Living Starts Here"
Insight Timer is a joint project between the current CEO of Insight Network Inc., Christopher Plowman and his brother Nicho. Some years ago, Nicho left his corporate job and decided to teach meditation. In 2014, the brothers worked on combining their experiences to create a meditation company.
Based in Sydney, Australia, Insight Timer enjoyed its worldwide release in 2009 and has become the number one app for those seeking to meditate on a deeper level and find harmony and balance in their lives.
Insight Network Inc is also behind a few other apps, but Insight Timer has become the most popular one due to its' exceptional content and the other apps have since become inactive.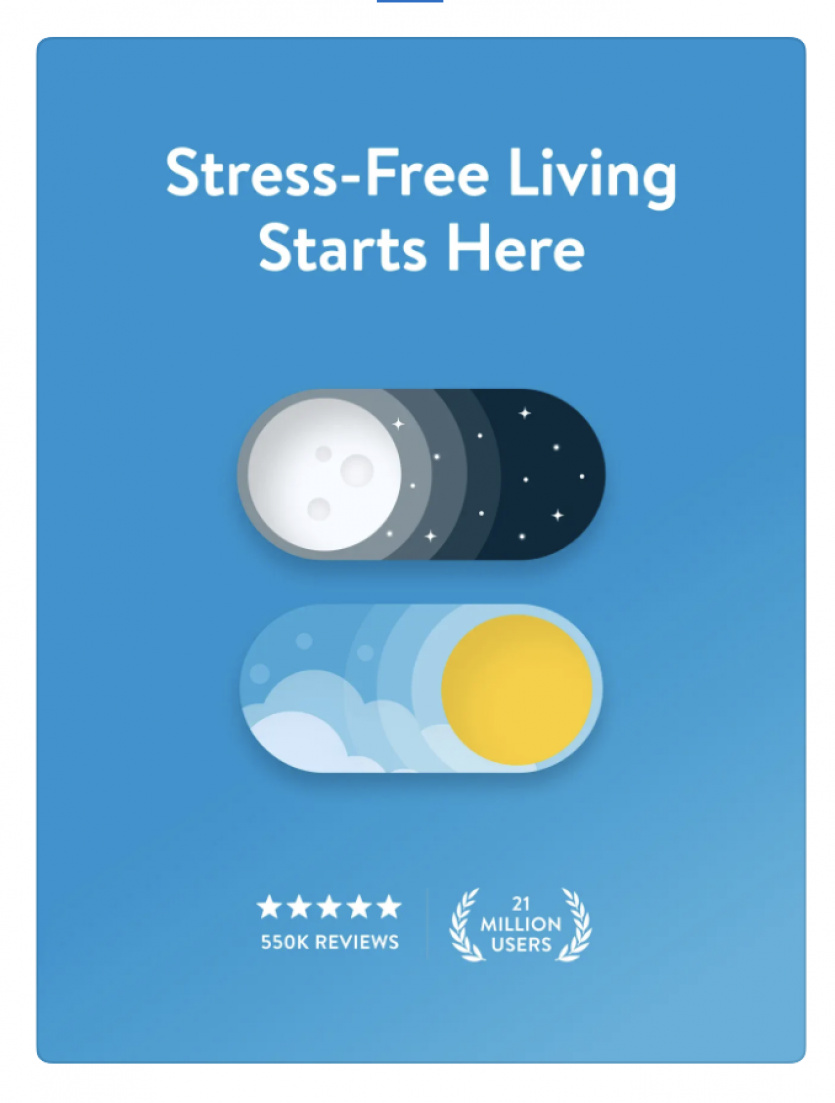 How To Download Insight Timer
Insight Timer is available to download for iOS and Android operating systems. The app is easy to download to your iPhone or any Android Smartphone. The process of setting up the app is also quite simple.
Find the app in either App Store or Play Store by searching "insight timer"
Click to install and when prompted, open the app
Choose from the options listed under "I'm Here For": Stress and anxiety, mindfulness, Morning routines, love and relationship, parenting, manifestation and affirmations, religion (12 religions available)
Choose from the options listed under "I'm Interested In": timer, meditation, breathwork, yoga, journaling, mood check-in
Here is where to download the Insight Timer app:
When you sign up, you can opt-in for notifications to remind you of your meditation practice. Each time you open the app, you can choose to access the options you selected when you signed into the app for the first time but you can also choose from the other sections.
During the sign up you'll be offered the possibility to enter your credit card details for in-app purchases, but you don't have to provide your credit card details and you can just close that screen to continue for free.
If you have joined any of the challenges, you can check into these on a daily basis as well.
The app is pleasing to the eye and includes photos of nature and the many teachers who contribute to the app. Scroll down the list of content and enjoy.
How Popular Is the Insight Timer App?
The Insight Timer App is enjoying worldwide popularity and has resulted in over 27 million people using the app.
People on Insight Timer spend in average more time and use the app more often during a month than other apps like Calm or Headspace
The app has also received some impressive awards: Insight App has been voted Women's Health and Time Magazine App of The Year and an American technology ethicist by the name of Tristan Harris called Insight Timer the Happiest App in the World.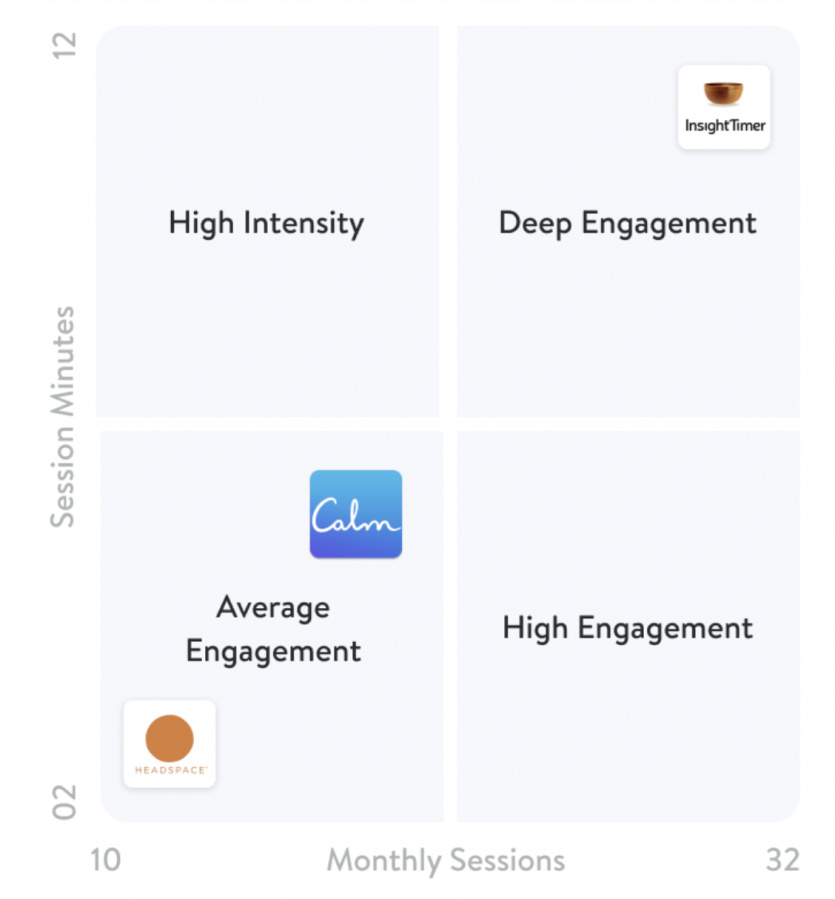 How Much Does Insight Timer Cost?
There are 2 levels of membership you can choose from with the Insight Timer App:
Free Membership – Donation base free membership. This level allows you to access most of the features, but with restricted use.
Member Plus – The subscription is $59.99 for 12 months or $5.00 per month. If you bring 3 of your friends to sign up to Insight Timer, you can get a 12-month subscription for free. This gives you access to all the courses, offline access to meditation and sleep music, upgraded video and audio quality as well as unlimited fast-forward and rewind features for all videos, sound tracks, yoga videos and more.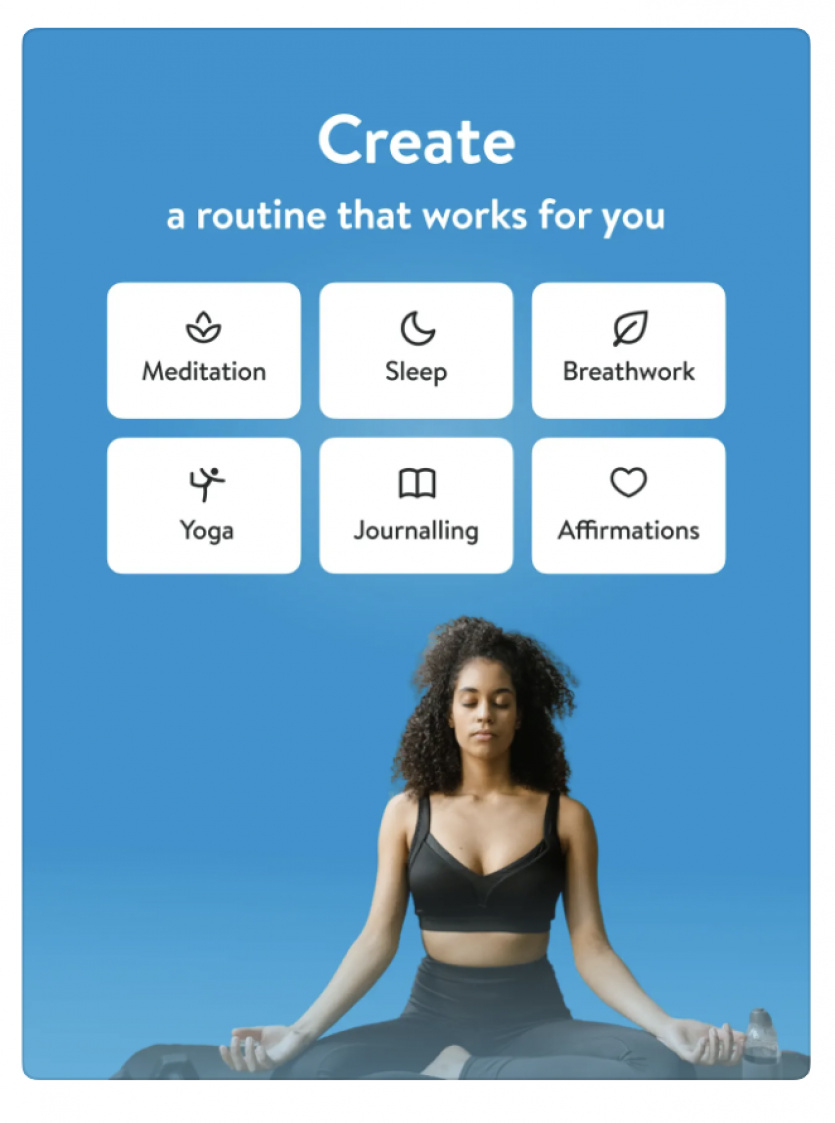 What is Available on the App?
The Insight Timer App focuses on meditation, sleep, breathwork and Yoga.

Meditation: timer, guided meditation, and meditation music
Insight Timer still offers a meditation timer for your self-guided meditation, which was the main purpose of the app when it was created, but it also offers over 100,000 free guided meditation sessions you can access with 100+ added almost every day. The interface is simple to use and includes an embedded timer so you can choose the length of time you'd like to meditate. With so many guided meditation sessions to choose from, make sure you bookmark your favourites so you can find them again without a long search through the meditation library. To help you relax, you can also discover hundreds of tunes to help you meditate in "meditation music"
Sleep: music, stories and meditation
If you find it difficult to fall asleep and stay asleep, try Insight Timer's sleep aids. The sleep sessions average 8 hours in duration and you can choose from soothing sleep music, meditation for sleep, tranquil soundscapes or even relaxing bedtime stories. Turn off the hustle and bustle of the world outside and tune in to the relaxing music available on Insight Timer. The tracks include everything from classical music to sounds of nature and more. You can listen to the tracks randomly or create a playlist of your favourites.
Breathwork: timer, recorded classes or live sessions
Learn how to breath in a meaningful way with Insight Timer: use the timer, the library of recorded breathing classes or live sessions to learn about box breathing or pranayama
Yoga: live yoga, yoga music, and yoga nidra
Insight Timer now offers yoga classes in all forms: live stream, recorded yoga nidra classes or yoga music for your own practice. As the app was created for meditation, it lacks filtering features for yoga types , yoga levels or class duration.
What Levels Are Available on The Insight Timer App?
The app does not offer to search recorded or live classes by level. Anyone can join any type of class! Teachers usually add the level and type of yoga in the class name, but you can not filter by level or type of yoga, which is fine for meditation, but maybe lacking for yoga classes - especially if you are a beginner.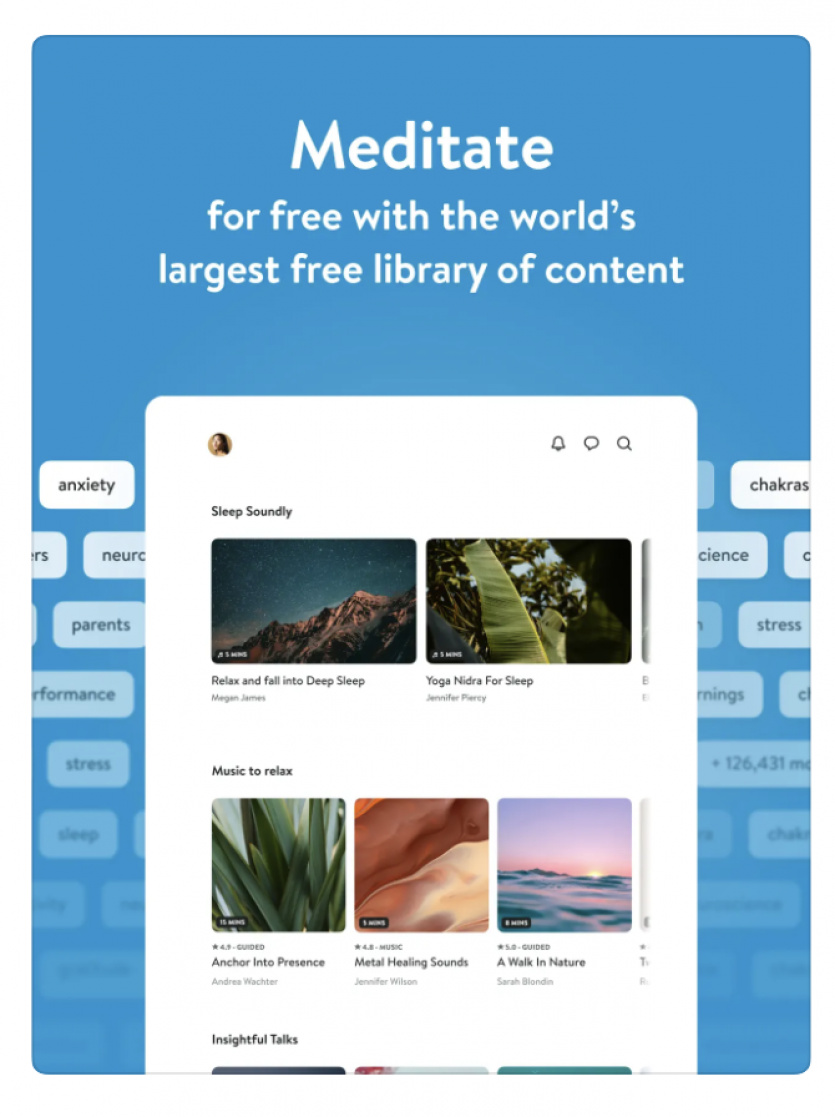 How to become a insight timer meditation teacher
Insight timer works mainly on a donation basis, with free access to classes for users. With 27 millions users, you can have busy classes, but we recommend targeting US customers (pick a convenient time for them ) as they are the ones donating the most. If you are based in the UK you'll need to make sure you have an insurance that covers the US market!
As Insight Timer is an app, you'll be sharing the revenue with either Apple or Google - Insight Timer will give you 50% of the leftover (post 30% given to app stores).

Click here to find out how to become an Insight Timer teacher!

Insight timer in the UK
Insight Timer is well known in the UK, with search volumes as high as other meditations apps like Calm or Headspace. Meditation apps started growing around 2015 in the UK, with a peak for Calm in spring 2019 and a high demand for all apps during lockdown in March 2020.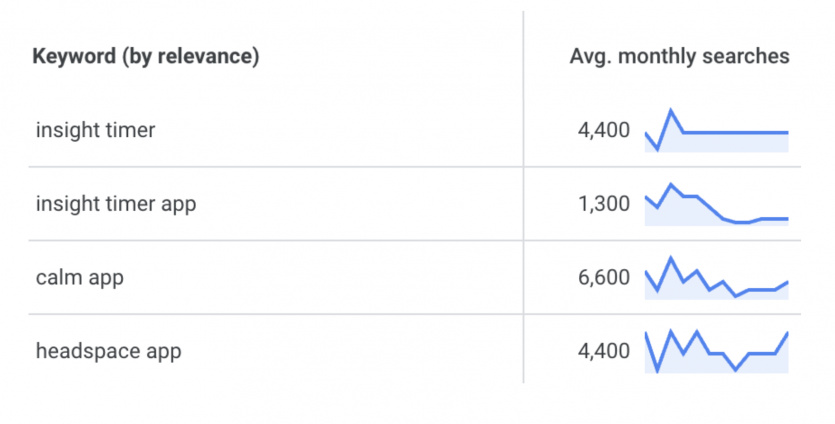 Insight Timer Users Reviews
Insight Timer is one of the most famous meditation app. The reviews are very positive and include comments such as:
Easy to navigate
Ideal for beginners and advanced users
Fantastic support and encouragement
Convenient search by session length
The app's discovery features are amazing
Reliable and helpful
Extensive library
Something for everyone
Friendly worldwide community
Life changing
Extra Benefits for Corporate Users
Plans for corporate users start from the Free version but you can also choose the Professional tier for a fee of $5.00 a month per active employee to the Enterprise Tier for a fee of $12.00 per active employee, as explained in their "value-based" pricing: you only pay for people who actually use the app.
You can create your own well-being program and use the onboard Free Engagement Analytics tools to track the highs and lows of your well-being program.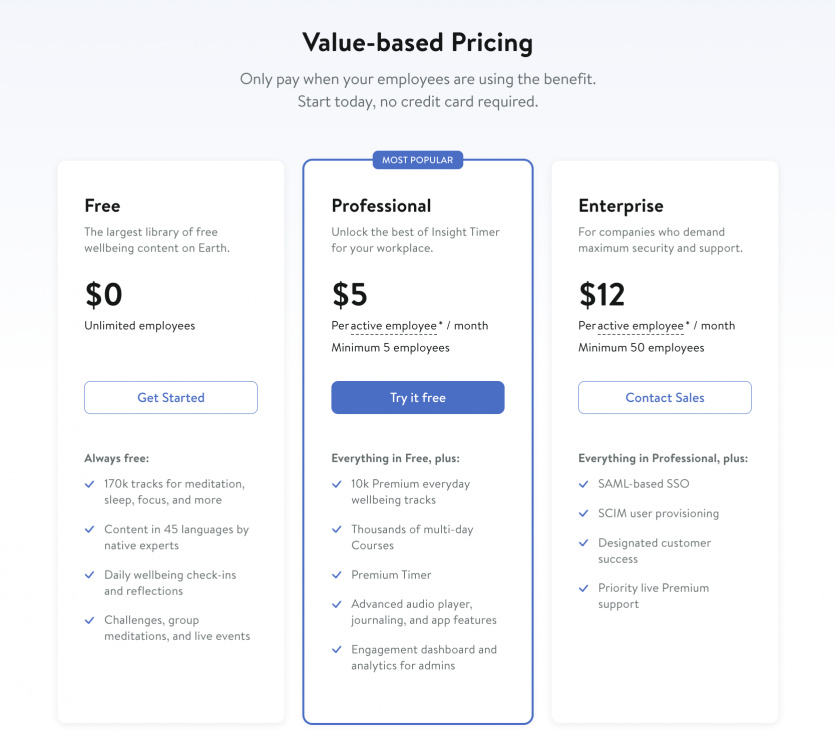 No scheduled Insight Timer classes at the moment.
Next online classes
${ session.startDay }
${ session.startTime } — ${ session.endTime }

(${ session.timezone })
This class is fully booked
In-Person
See all classes