International Yoga Day 2023
Practice Yoga on the International Yoga Day - Wednesday 21 June 2023
Join one of our 9 classes that day!
We have classes in Iyengar Yoga, Breathing, Somatic Yoga, Yin Yoga, Kundalini Yoga, Pregnancy Yoga and Yoga Nidra.
Use the coupon WELCOMECLASS at check out to join a class for free!
Book with:
Irina: Iyengar Yoga
Pippa: Somatic Yoga
Vanessa: Breathing & Yoga Nidra
Diana: Yin Yoga
Nick: Kundalini Yoga
Meg: Pregnancy Yoga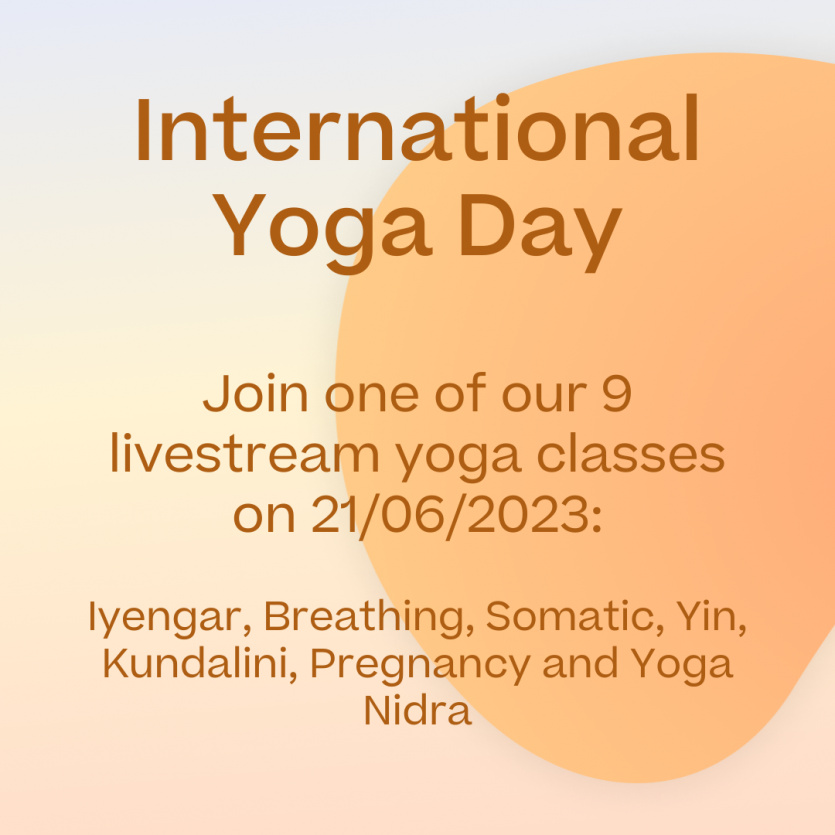 No scheduled International Yoga Day 2023 classes at the moment.
Next online classes
${ session.startDay }
${ session.startTime } — ${ session.endTime }

(${ session.timezone })
This class is fully booked
In-Person
See all classes