Wix, Squarespace, Wordpress...The true cost of a yoga teacher website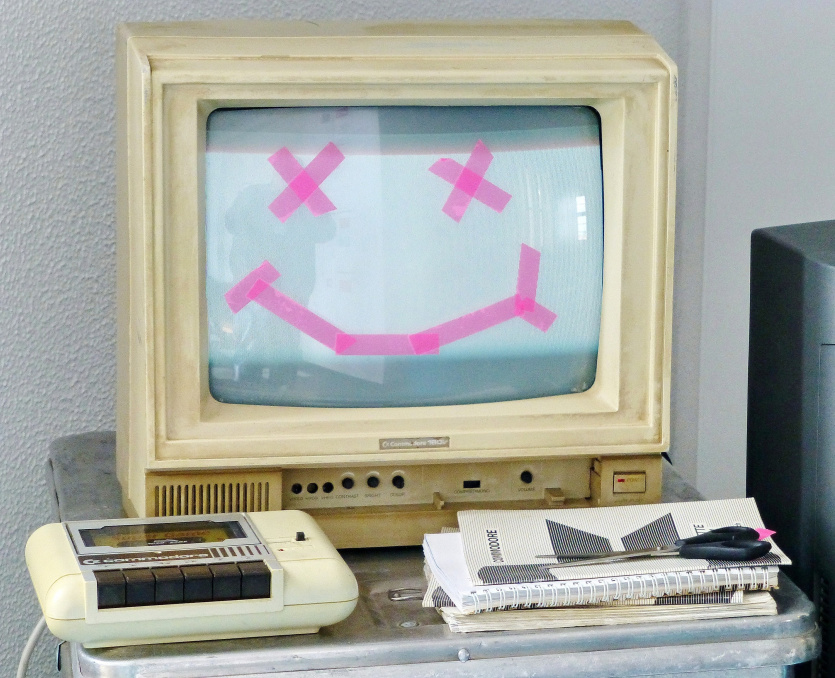 Creating a website can be enormously frustrating for a yoga teacher.
But in today's age, your business has a lot to gain from being online. Yoga students search for online classes and studio classes online, if you're not there, they won't find you.
What's the best website builder to use: Wix, Squarespace, WordPress?
And what is the budget required to create a website for a yoga teacher? What do you need to do to make that investment pay off?
Creating and promoting a website takes money, time, and a lot of energy. Better find out how much exactly before getting started!
Cost of creating a yoga website: from £1,000 to £10,000
Custom website
If you don't know much about creating a website and would like to outsource the entire website creation, you'll be getting quotes above £10K.
When you recruit an agency, they'll source a junior developer, designer, photographer, and content writer. They will also mark up their services to account for getting the brief ready and project management.
If you recruit freelancers, it is worth spending at least £600 a day to get reliable partners.
Estimated cost for 16 days of work: 16x£600= £9,600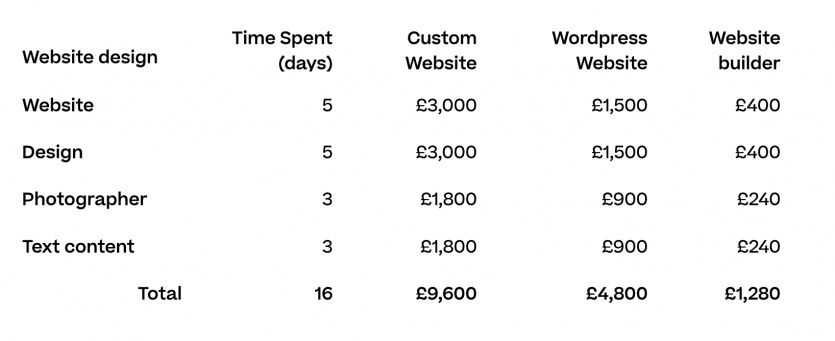 WordPress website
If you're a bit more of a geek, with some skills in websites or online marketing, you can opt for a WordPress-based website. 30% of the websites in the world are created with WordPress; therefore, you can easily find people to help you, from £300 a day. Make sure you use the .org version and not the .com version which is a commercial version of WordPress, not the open-source one!
Estimated cost for 16 days of work: 16x£300= £4,800
Website builders
Most hosting companies offer website builders as part of their services, and there are also well-known standalone ones like Wix, Squarespace, and Webflow.
Website builders are not free. For Wix, for example, you'll pay from £3.50 a month for limited use and ads displayed on your site to £19 a month that includes Premium support.

We value your time spent using the website builders by including it in the costs at £80 /day.

Estimated cost for 16 days of work: 16x£80 = £1,280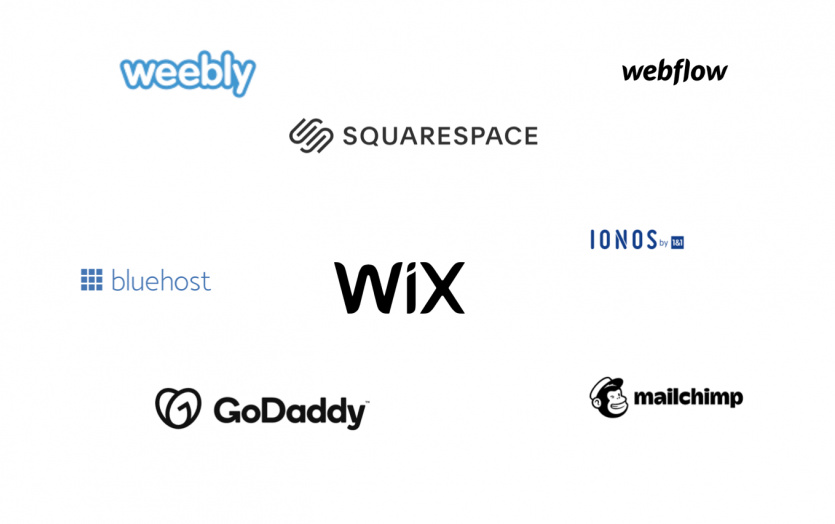 You'll need to add the cost of your associated apps: video, booking system, payment provider. A Zoom account costs£11.99 a month, a hosting company around £10 a month, a booking software around £20, and the payment provider will take a fee per transaction. Wix payment takes 2.1% of the transaction amount + 0.20 GBP.

With LIve Yoga Teachers, everything is included in the commission. No extra cost.
Cost of promoting a website: from £580 to £3,700 a month
Once your website is ready, you'll need to promote it to find new students for your livestream classes.
Just like initial cost, the ongoing cost of promoting a website can vary: you can use junior freelancers to help you out, use an agency, or you could do it by yourself.
Here are the areas you'll need to work on to get more students:

Social media: content creation, regular posting - it's recommended to post once a day
SEO: keywords, content, technical, and backlinks (blog articles)
Google/ Facebook Ads: conversion tracking, account set-up, campaigns optimization
PR: content creation and outreach
Emailing: email software management, text content, photos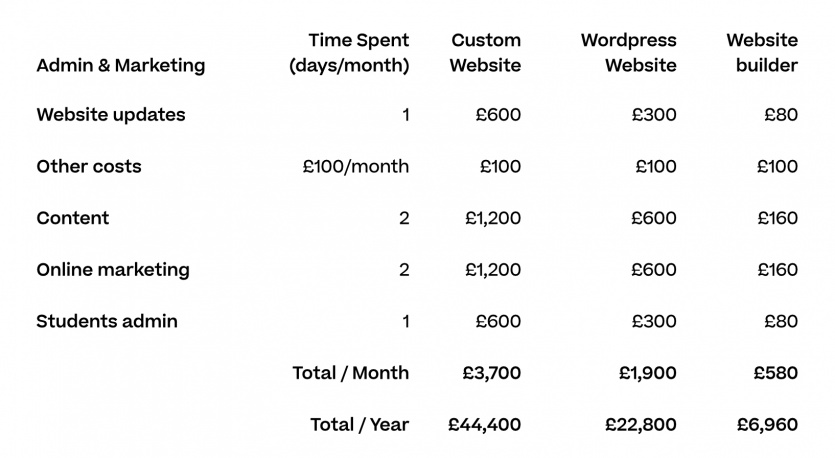 Our low estimate is that it would take 6 days a month to account for admin and marketing:
Websites updates: 1 day a month
Content (blog, video, photos, podcast): 2 days a month
Online marketing (SEO, SEA, social media, PR): 2 days a month
Students admin (emails, payments, video links etc.): 1 day a month
Our commission-based model: fair for everyone
As you can see, on top of creating a yoga website (from £1,280 to £9,600), the cost of admin & marketing goes from £580 a month to £3,700 a month for a yoga teacher.
So if you add those costs, for the first year of running your website, you'll have to spend between £8,240 and £54,000 either in cash or time spent.
We created Live Yoga Teachers to help yoga teachers teach online stress-free. You get a personal page and a dashboard to take bookings, and the platform takes care of all the admin. It can replace your personal website. And we promote the platform online for you to get more students.
The commission rate we take on sales depends on the number of students per week for each teacher. The rate goes from 5% to 20%.
If you teach 10 students per week and your class price is £8.00, you pay a 17.5% commission or £1.40 per student. Total cost per month: £61
If you teach 20 students per week and your class price is £8.00, you pay 15% commission, or £1.20 per student: Total cost per month: £104
The more students you teach to, the less you pay per student.
Our goal is to keep the cost per year way below the cost of running a personal website and make the platform available for everyone.
Example for £8 yoga classes: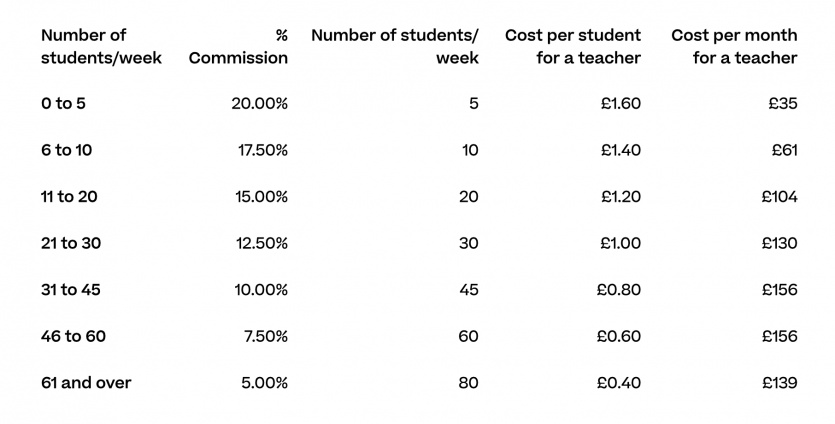 No scheduled Wix, Squarespace, Wordpress...The true cost of a yoga teacher website classes at the moment.
Next online classes
${ session.startDay }
${ session.startTime } — ${ session.endTime }

(${ session.timezone })
This class is fully booked
In-Person
See all classes