Yoga Hero
Yoga Hero, Leeds Dock, Leeds
Yoga Hero prides themselves on making their students feel fit and fabulous through yoga. A welcoming studio that's active in the community they also offer a range of teacher training.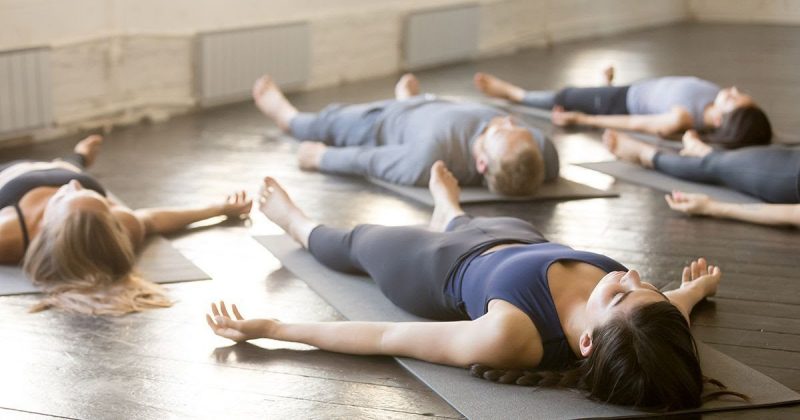 Location
The Blvd
Leeds, West Yorkshire LS10 1PZ
Types of yoga
Founded by Holly Mcfee in 2013, Yoga Hero is situated at Leeds Dock with occasional outdoor classes run by the water when the weather is nice. Holly turned to yoga as an antidote to a stressful office job and as well as running the studio she also teaches classes, lively playlists forming a large part of her teaching style.
Yoga Hero is large, bright and clean and houses three practice rooms of different sizes. All rooms come fully equipped, however students are welcome to bring their own mat and there is a small shop where you can buy a strap, water bottle or even a spider plant.
Relaxing Leeds
Yoga Hero believes that yoga is the best thing you can do for your body and your mind and as such they offer classes for all levels including specifically designed Introduction to Yoga courses. There are also pilates and meditation classes in the timetable and they offer physiotherapy, reiki and massage treatments and therapies. Private classes can be booked if you have an injury or particular posture you would like help with.
Classes For All Abilities
The studio offers around seven classes a day with a slightly reduced timetable operating on the weekends. The majority of classes are Vinyasa Flow, however Ashtanga, Yin and Iyengar classes are present across the weekly schedule.
Classes are currently mixed between studio and online with a single one hour class starting at £8 and packages for multiple classes giving a saving. Yoga Hero also offers a monthly membership. Under normal circumstances drop ins are encouraged.
Classes run throughout the day between 7am and 10pm.
Diverse Teacher Training and Support
The studio supports its local teaching community with a variety of training workshops and courses as well as a programme where newly qualified teachers can find their feet and establish confidence with Pay As You Feel classes. Their teacher training courses are accredited by Yoga Alliance Professionals. Prices start at £2750 for the 200 hour Vinyasa Flow training programme. There are also courses available in Yin Yoga and Mindfulness.

Information up to date as of June 2021. Please
contact us
if you see anything out of date.
How to get there
Bus routes - 12, 13, 13A, 46, 47, 167, 168, 444, 446
There is free parking for two hours all around the dock.

Reviews
On MindBody the studio has a score of 4.9 out of five stars based on over four-thousand reviews. The majority of reviews mention the quality of the class and the teacher. Some also comment on the affordability and ease of the studio's location, including the free parking.