Yogaloft
Yogaloft, Queens Park, London
Recommended if you're looking to grow your practice, Yogaloft takes special care in choosing teachers who can share their knowledge and experience in the beautiful North London studios.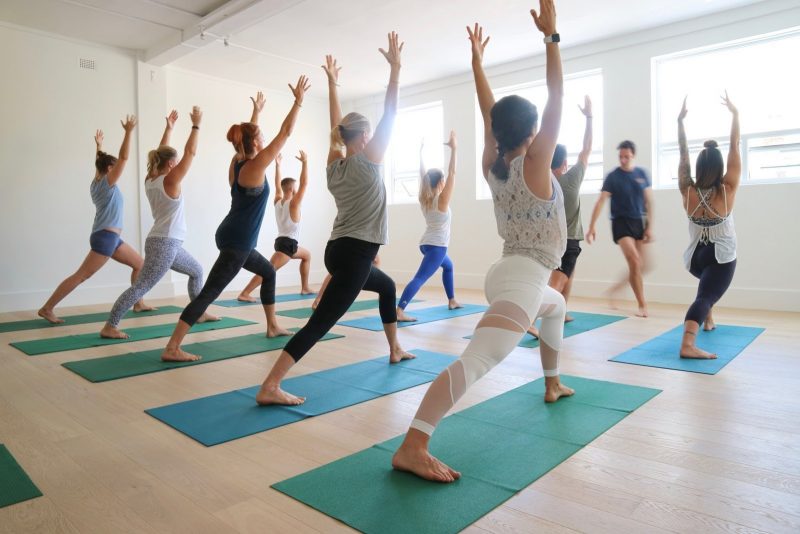 Founded by Susannah Savage and opened in January 2012, Yogaloft offers specialist yoga classes as well as reformer pilates, and treatments from its space on Beethoven Street including massage, physiotherapy and osteopathy.
Prior to pursuing her passion for Iyengar yoga and training as a teacher, Susannah worked in the world of academia as an epidemiologist which has given her a unique insight into the events of 2020 and the knowledge to ensure the studio moves forward in a safe manner.
Two Beautiful Locations in Queens Park
Both of Yogaloft's spaces are bright and clean with extra care taken on creating a welcoming and relaxing atmosphere. There is a reception desk and changing facilities with showers. The studio on Beethoven Street is slightly larger with more on offer, while the loft on Lonsdale Road is nestled on a boutique and quiet private street.
Specialist Classes and Treatments
Yogaloft are currently offering an online timetable with a large and diverse selection of classes throughout the day and at weekends. There are classes for all levels, including pregnancy and baby & kid yoga. The studio on Beethoven Street is still open for treatments in person.
Classes can be bought either singularly, in bundles, or as a flexible monthly membership. Prices for a single online class start at £8 while in studio classes will begin at £15 when the studio reopens.
Classes run daily and consistently from 7am to 9pm with an earlier finish on the weekends.
Hand-Picked Teachers and Teacher Training
There are currently forty-five teachers working under the studio, all of whom were selected for their experience, the knowledge they can impart and the practice they can inspire. The studio also offers private sessions for those in need of one on one guidance.
Yogaloft offers a one year Yoga Alliance 200 hours teacher training course run by Jessica Stewart who has lived and taught in India and specialised in a variety of yoga training under the guidance of several internationally renowned teachers. Training days run every Friday through term time and there is a November retreat. The 2021 course begins early January and prices start at £3,200.

Information up to date as of June 2021. Please
contact us
if you see anything out of date.
How to get there
Lonsdale Road
Nearest station - Queens Park (Bakerloo)
Bus routes - 187, 6, 36
Beethoven Street
Nearest station - Queens Park (Bakerloo)
Bus routes - 6, 187, 316

Reviews
There aren't a huge amount of Yogaloft reviews online, although the overview is very positive. A handful of reviews on Google rate the studios between 4.5 and 5 stars, singling out the quality of the classes and relaxing atmosphere of the space, while on MindBody just over one-hundred reviews average a score of 4.6 out of 5 and also praise the studio for it's classes and overall vibe.

Teachers