The Power Yoga Company
The Power Yoga Company, Parsons Green, London
Bringing US influenced Power Yoga to London, The Power Yoga Company opened their space in 2007. They offer a full timetable to suit busy lifestyles as well as classes for all abilities.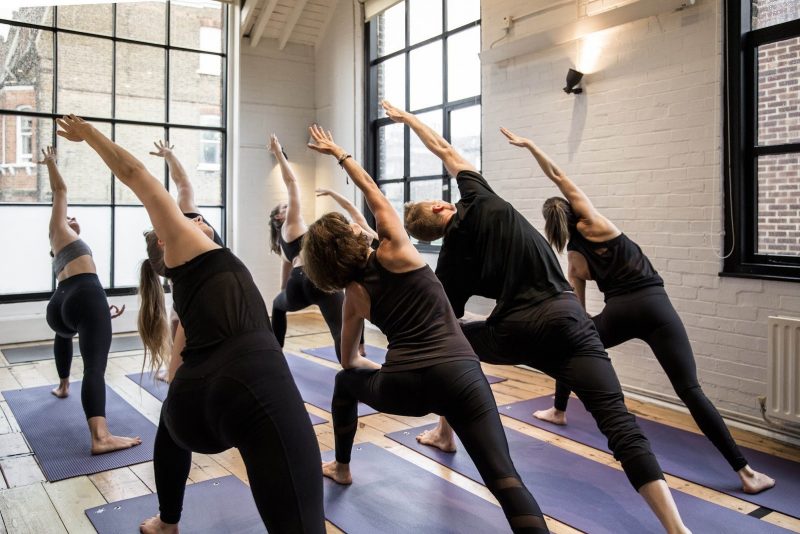 Location
11-12 Lettice St
London, Greater London SW6 4EH
Types of yoga
Founded by school friends Amelie Uteza and Marie-Laure Desire in April 2007, The Power Yoga Company started life in a small rented room with enough space for just seven yoga mats. Now more than a decade later they have their own two-storey studio with two beautiful rooms and a full timetable, hidden away on a leafy street in Parsons Green.
The studio also boasts spacious changing rooms and showers complete with everything you need to feel refreshed after a class. There's a beautiful lounge area where you can relax with a nutritious snack or fresh juice from the studio before returning to your day.
Getting the Most From Your Class
Amelie first tried Power Yoga when she was living in Miami. Already a keen swimmer and cyclist, she was impressed by the physical and mental effects of practicing yoga. After leaving the US she co-founded the studio with Marie-Laure to bring this energetic and balancing workout to their corner of London. Their philosophy is that yoga should be for everyone, and even those who may be physically fit can benefit from the increased flexibility and mental balance the practice offers.
A Timetable to Suit a Busy Lifestyle
The studio runs an average of eight classes a day with slightly less at the weekends and varies between all levels with some beginner specific classes. All classes are currently being live streamed. Most classes are Power Yoga.
On demand classes are £8, live streamed £11 and when the studio re-opens a single class is £17 with class passes available to help reduce the cost.
Classes run from 6am to 8.30pm with an earlier finish on the weekends.
PYC Academy
The studio currently lists thirty-five practicing teachers with some specialising in teacher training, yoga for teens, pregnancy yoga or sound healing. The teachers all have varied backgrounds with many finding yoga as a second career.
The studio has been running Yoga Alliance-certified teacher training programmes for over 10 years, led by teachers Christian Coelho and Caroline Henley. Their spring 2021 training course runs for five long weekends starting in January and with prices beginning at £2920.
The studio also offers occasional workshops and challenges. A series of On Demand practices are available from their website including Yin and Meditation.

Information up to date as of June 2021. Please
contact us
if you see anything out of date.
How to get there
Nearest station - Parsons Green (District)
Bus routes - 14, 414, 424

Reviews
The studio has an average score of 4.8 out of five on Google from forty reviews, while on MindBody over six-hundred reviews give The Power Yoga Company 4.6 out of five stars. The reviews are broad praising the quality of classes, cleanliness and atmosphere of the space and the welcoming community of the other students.