We Are Wellness
We Are Wellness, Headingley, Leeds
Set in a stunning 18th century mansion in the Headingley area of Leeds, We Are Wellness provide an escape to health with classes, treatments and therapies including yoga and meditation.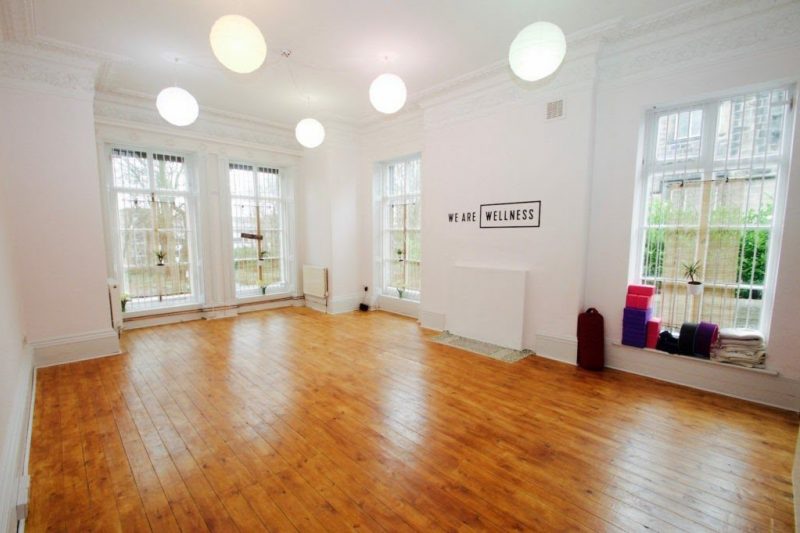 Location
2 N Hill Rd
Leeds, West Yorkshire LS6 2EN
Types of yoga
We Are Wellness was founded by Stephanie Green in 2016 fulfilling a longtime desire to start a business that had the ethics of helping people at its core. Yoga is one part of the centre's holistic offering that ranges from workout classes to therapy sessions.
Set in a beautiful mansion just outside of Leeds' city centre, the space feels more like a retreat than a yoga studio with original floorboards, high ceilings and large bay windows.
Dynamic Yoga Classes For All Levels
The timetable at We Are Wellness ranges from low and high impact workout classes to frequent yoga classes that are generally based around the principles of Vinyasa Flow with beginner classes worked into the schedule. There are also meditation classes on offer. All classes are currently being run via Zoom.
A Wide Range of Treatments and Therapies
We Are Wellness is less a studio and more a centre for health and wellbeing, offering plenty of treatments on top of its workout classes. Talkative therapies, healing and readings, physical therapy and massages are amongst a broad range of choice. An eclectic range of workshops including yoga and reiki, courses and retreats are also part of the centre's programme to nurture health and wellness.
Yoga classes are all currently being run via Zoom and prices start at £5 for a single session. Once the centre reopens the price of a single in-studio class will start at £10, however, there are also multi-class bundles on offer.
Yoga classes run throughout the day from 7am to 8pm with a reduced schedule on the weekends.
Specialist Teachers and Practitioners
We Are Wellness hosts around thirty different teachers and practitioners working across the full range of classes and treatments offered. The centre prides itself on bringing its students the best Leeds has to offer.
We Are Wellness offers Ashtanga Vinyasa Teacher Training with Jamie Blowers who has been teaching for five years at the centre. The training is accredited by Yoga Alliance UK. Training in 2021 begins in January and runs for one weekend a month through to October. Prices start at £2500.

Information up to date as of June 2021. Please
contact us
if you see anything out of date.
How to get there
Bus route - 1
Free parking is available at the centre and on the road outside. They also provide a bike rack.

Reviews
We Are Wellness hasn't been extensively reviewed but the comments out there are overwhelmingly positive. They scored an average of 4.7 out of 5 on Google with the beautiful location often mentioned.