The Yoga Space
The Yoga Space, Leeds
Leeds' first yoga studio, The Yoga Space was founded in 2004 in a small chapel with high ceilings, hardwood floors and plenty of natural light. They offer in studio and online classes.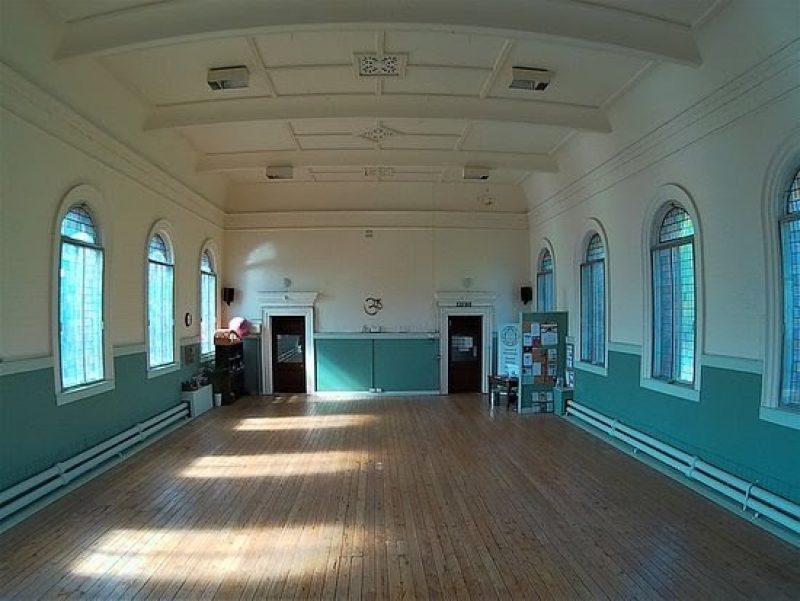 Location
378 Meanwood Rd
Leeds, West Yorkshire LS7 2JF
Types of yoga
The Yoga Space was founded by teacher Nichi Green in 2004. She believes that yoga has the power to both physically and spiritually heal. Already a practicing teacher in Leeds, she opened the dedicated space as a natural progression, providing a centre and building a community for her students.
A Beautiful and Plentiful Space
The studio is based in an old chapel with high ceilings, gorgeous hardwood flooring and lots of beautiful natural light. Drop ins are encouraged as the space is big enough to meet with demand so there's always a space for your mat and no one needs to feel crammed in. The studio is currently closed with all classes streaming on Zoom.
The Yoga Space has ten teachers on its timetable, some of whom come from a dance or movement background. The studio also offers massage therapies.
Workshops and Retreats
The Yoga Space runs frequent workshops from Yamuna Body Rolling to yoga Nidra and sound healing. They also run a retreat to Runswick Bay in North Yorkshire where your practice is complemented with meditation, massage and walks in the stunning outdoors. Plus there's nutritious vegetarian meals and according to online reviews, plenty of tea and delicious cake.
Yoga Space Online
The studio has recently launched its own on demand yoga channel which can be subscribed to for a monthly fee of £9.99 with no contract. The channel offers a chance to dip into the archive of teaching recorded during the coronavirus lockdown at your own leisure.
All live classes are currently happening on Zoom and prices start at £6. When in studio classes resume a drop in single class is £12 and monthly membership deals start at £24.

Information up to date as of June 2021. Please
contact us
if you see anything out of date.
How to get there
Parking is available at the front of the building for up to 2 hours and outside office hours you can park at the back or in the car park across the road.
Bus routes - 51, 52

Reviews
The studio averages a score of 4.8 out of 5 on Google from fourteen reviews which praise the atmosphere of the space and the quality of the teaching. On TripAdvisor they score an average of 4.5 out of 5 from 21 reviews, however many are in relation to the Runswick Bay retreat.