The Kali Collective
The Kali Collective, City Centre, Glasgow
The core values of The Kali Collective are to help guide you on your own journey in yoga physically and spiritually, creating an inviting and supportive community of students and teachers.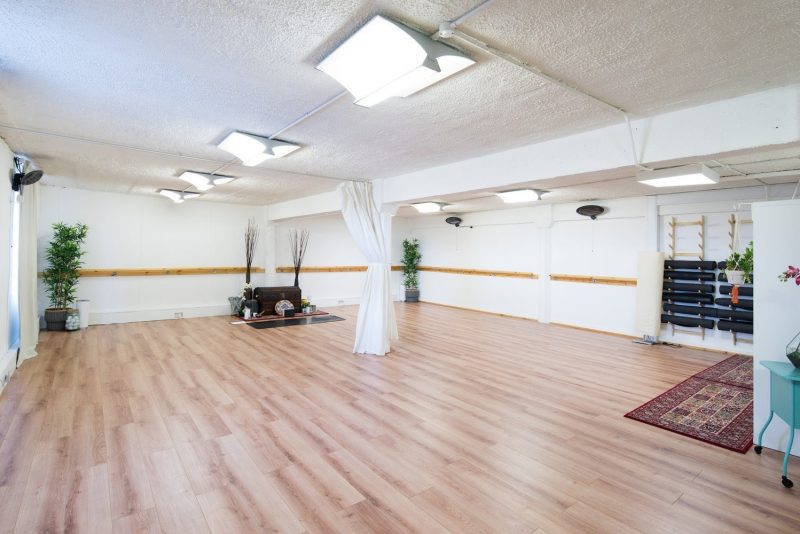 Based in the centre of Glasgow, The Kali Collective opened its doors in 2015 and aims to keep the teachings of the Hindu Goddess Kali close to their work. The studio was created as a space for transformation and evolution. Kali is the Goddess of time, change and destruction so the cycle of growth is central to the classes offered at the studio.
The Family
With eight teachers leading classes from the studio, they're less a staff and more a family. Most have done extensive training with hundreds of hours of teaching under their wings. As the space was born from a place of passion, curiosity and love, so too the classes are built around the ethos of celebrating radical authenticity which runs through the studio.
Classes are mostly vinyasa based and run daily from 7am to 8.30pm with a reduced timetable on the weekends. A streaming 'drop in' is £7 or you can pay £60 for a ten streaming class pass.
Complimentary Chaibaba Tea
The space itself is large, beautiful and clean with plenty of helpful and relaxing amenities available outside of Covid restrictions. There is storage for personal belongings, showers and a kitchen, mats for rental, and some well reviewed Complimentary Chaibaba Tea.
Teacher Training and Courses
The Kali Collective offers 200+ hour Vinyasa teacher training and 300 hour yoga teacher training. Courses in 2021 can be done either in person or live streamed and begin in March with prices starting at £2500. The training is guided by Steph Wall who has been practicing for fourteen years and teaching for a decade.
The studio also offers a variety of online and in person courses from meditation to advanced vinyasa sequencing which can be done at any time.

Information up to date as of June 2021. Please
contact us
if you see anything out of date.
How to get there
Nearest station - Anderston Station
Bus routes - 1 The One, 1A, 1B, 1C, 1D, X4
There are plenty of local parking garages and some on street parking also.
The studio is located on the 2nd Floor of the Axiom Building. Visitors must buzz 203 to get in.

Reviews
The studio scores a perfect five out of five on Google from over sixty reviews, many of which complement the beautiful space and welcoming, community atmosphere. It also scores a full five out of five on Facebook with visitors mentioning the quality of the classes.