Media Coverage in Stylist, New Classes in Vinyasa and Yin
New: Teachers can now use their own Zoom link
Hatha YogaWe are now offering the possibility for teachers to use their own Zoom links. This means students from our platform can join existing classes - and teachers only pay a commission on students who come from the platform.
If you'd like to get more students to your existing Zoom classes, just create the same class on the platform, add your own Zoom link where required, and be ready to welcome more students!
New Teacher: Rich Hurley, Hatha
Rich lives in Hackney in London and he teaches traditional Hatha yoga classes in the Sivananda tradition. He has a 200 Hours Teachers Training qualification.
"Yoga makes me happy. I believe that yoga can bring myriad of benefits to everyone: it belongs to us all. If you think you're not flexible or fit enough for yoga, that's exactly why you should try it!"
Rich teaches 2 classes per week: Thursday at 06.30 pm, and Saturday at 10.00 am.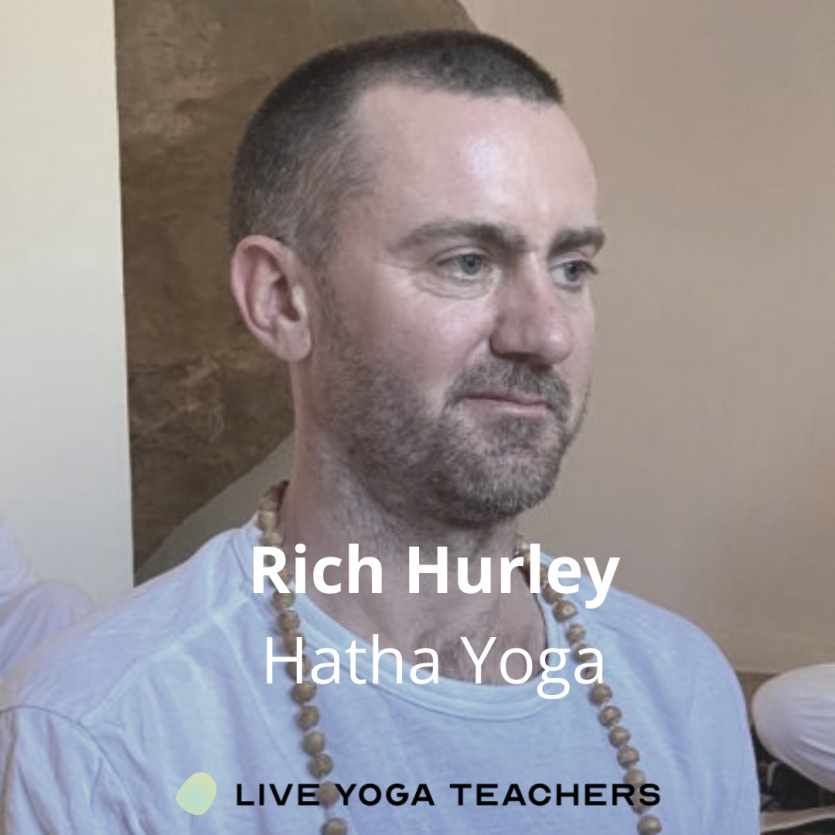 New Teacher: Scott Robinson, Vinyasa and Yin
Welcome to Scott Robinson, aka Yogi Banker, our new Vinyasa and Somatic Yoga teacher on the platform.
"I am an experienced yoga teacher, specialising in offering yoga services to busy financial professionals. All are welcome though to my classes."
He teaches Vinyasa Yoga classes Tuesdays at 06.15pm and Thursdays at 07.15pm and Somatic Yoga Fridays at 08am.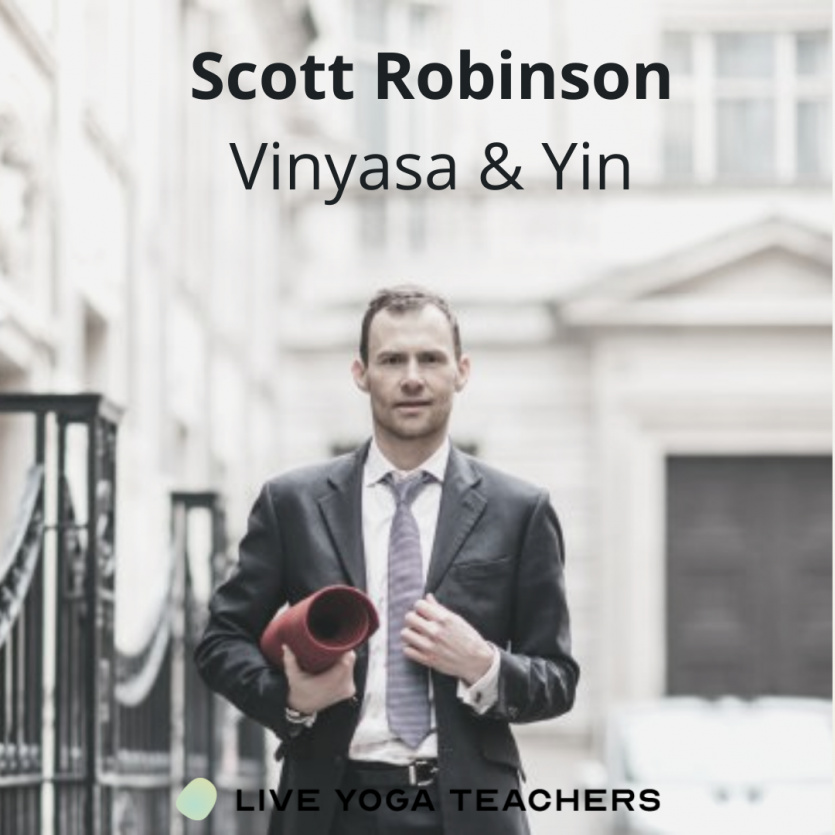 Media Coverage: Alice Chadwick in Stylist!
Some of Alice's quotes, one of our Iyengar teachers, about Savasana:
"The body must be consciously relaxed – the skin, the muscles and the bones – but the mind remains alert, observing the breath"
"Most importantly, in savasana, we allow breath to flow without obstruction or restraint"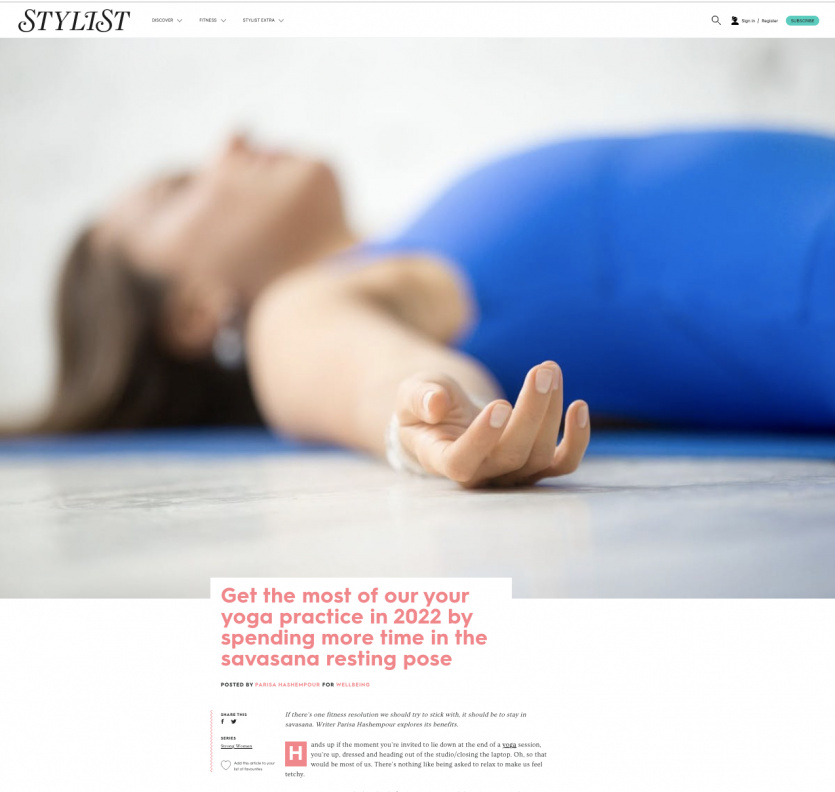 Posted on
26 January 2022
No scheduled Media Coverage in Stylist, New Classes in Vinyasa and Yin classes at the moment.
Next online classes
${ session.startDay }
${ session.startTime } — ${ session.endTime }

(${ session.timezone })
This class is fully booked
In-Person
See all classes