Online Corporate Yoga UK: Online yoga for employees in remote teams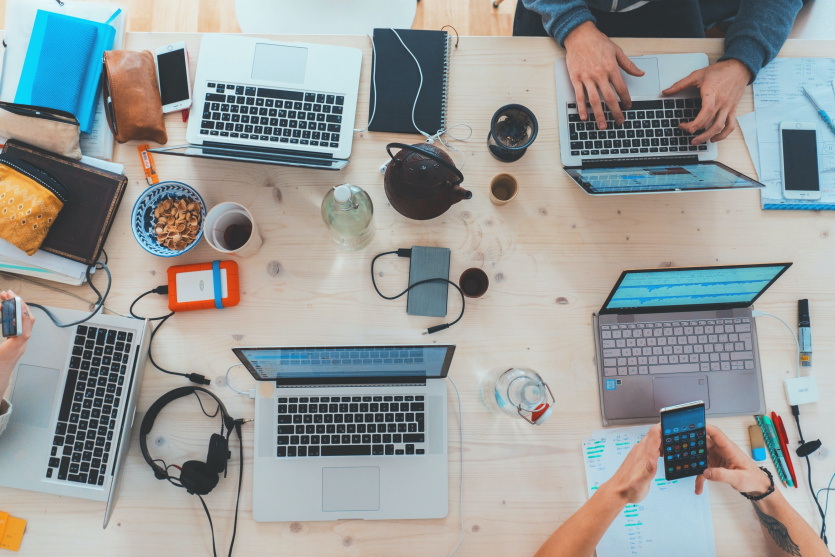 Are you managing remote teams?
You've built your company 100% remote
You always had to offer remote work to keep your best employees
Lockdown has increased your remote worker numbers
You're looking for virtual team-building events
Your Workplace yoga class stays empty
Whatever the reason, as a company you need a team that works well together to achieve your goals.
Activities practised together provide new grounds for understanding each other, help create and share memories and foster friendship. This is a great way to keep your turnover low, reduce conflicts and help projects go further and faster!

We offer 100% livestream yoga classes, taught by experienced UK teachers designed for remote teams:
Exclusive classes dedicated to your company (from £90 for 1/2 hour), for up to 100 participants (you pick a teacher in our directory, or you give us your requirements and we find the teacher for you)
Pre-paid "a la carte" classes for your team members: passes that they can use when they choose to, at the day, time and with the teacher of their choice (£100 for 10 classes to use within 3 months). Possibility to connect your employees who attend the same class.
One-to-one classes from £90 for an hour for your top employees
We have teachers for all types of yoga (vinyasa, hatha, iyengar, kundalini, traditional, somatic, ashtanga), as well as classes in meditation, sound bath and breathing.
Your employees will be grateful you've given them the opportunity to know the team better and/or to practice yoga at their pace and level and stay healthy!
Interested? Get in touch.
Why Is Live Yoga Teachers the right partner
We offer the widest choice of livestream yoga classes in the UK
Classes can be as short as 30 or 40 mn to fit easily in a busy day
We offer sound bath, meditation and breathing classes as well as yoga classes
Offering livestream yoga classes to your team members will help you position as:
An employer who cares about people's physical and mental health
A local champion, supporting the UK yoga community
An employer who complies with low CO2 emissions (no transport, eco-friendly activity)
How can livestream classes help build company culture
Dedicated classes to your company will be a weekly moment shared by everyone - where people sweat, stretch and relax together - which can start conversations about the level of the class, the teacher, and the participants, and attendance at the next class
Members pass empower your staff by letting them decide what's best for them - and we will let you know if 2 or more staff members are booked in the same class, so you can let them know (or we can do that for you if you wish)
Posted on
22 October 2022
No scheduled Online Corporate Yoga UK: Online yoga for employees in remote teams classes at the moment.
Next online classes
${ session.startDay }
${ session.startTime } — ${ session.endTime }

(${ session.timezone })
This class is fully booked
See all classes