Join our early adopter program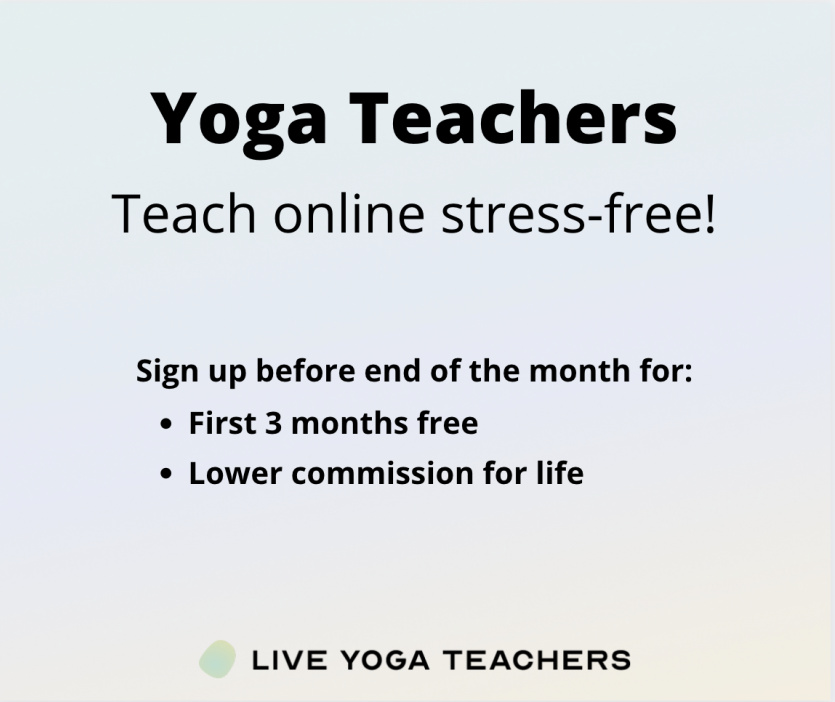 We've been testing the platform and fixing bugs, and now we are ready to take on more teachers :)
Do you teach on your personal Zoom account? Have you had enough of sending emails and video links to students, of having to reconcile payments? Live Yoga Teachers does it all for you. And we help you find more students.
This is what's on offer if you sign up now:
First 3 months free of charge*
Lifetime lower commission if you're within the first ten teachers to join (12.5% instead of 20%)*
How to become an early adopter?
Here is how to get the early adopter reduced commission and free 3 months:
Transfer one of your current Zoom class to the platform by signing up as a teacher here: https://liveyogateachers.com/sign-up/teachers
Create a class on the platform and invite your students to book it, sending them the link provided
You have more questions? Book an appointment for us to show you the platform: https://calendly.com/liveyogat...
You can also read our teacher's help section, or send us an email!

*Free for 3 months : we will actually be refunding you the commissions once a month
*First booking from a student on the platform will be the official joining date.
Offer ends when we reach 10 active teachers on the platform

No scheduled Join our early adopter program classes at the moment.
Next online classes
${ session.startDay }
${ session.startTime } — ${ session.endTime }

(${ session.timezone })
This class is fully booked
In-Person
See all classes