You can use the platform for your in-person classes
Are you teaching in-person classes in a city hall, a park, a church, a school, or anywhere else? You can now use the platform to take bookings!
Say goodbye to having to take cash payments before the class, having to carry small change, having to keep track of payments and not knowing who is going to turn up!
Benefits of using the platform for in-person classes for yoga teachers
The benefits of using the platform for in-person classes are similar to the benefits of using the platform for online yoga classes:

No need for a website: your profile page ranks on Google to be found by people who know you
Your classes get displayed to hundreds of potential new students (and growing)
You can use your profile link for your social media channels for students to book
All your sales are made in one place, via the platform: no need to reconcile payments with attendance, easy tax reporting
You make it easy for your in-person students to attend your live online classes and vice versa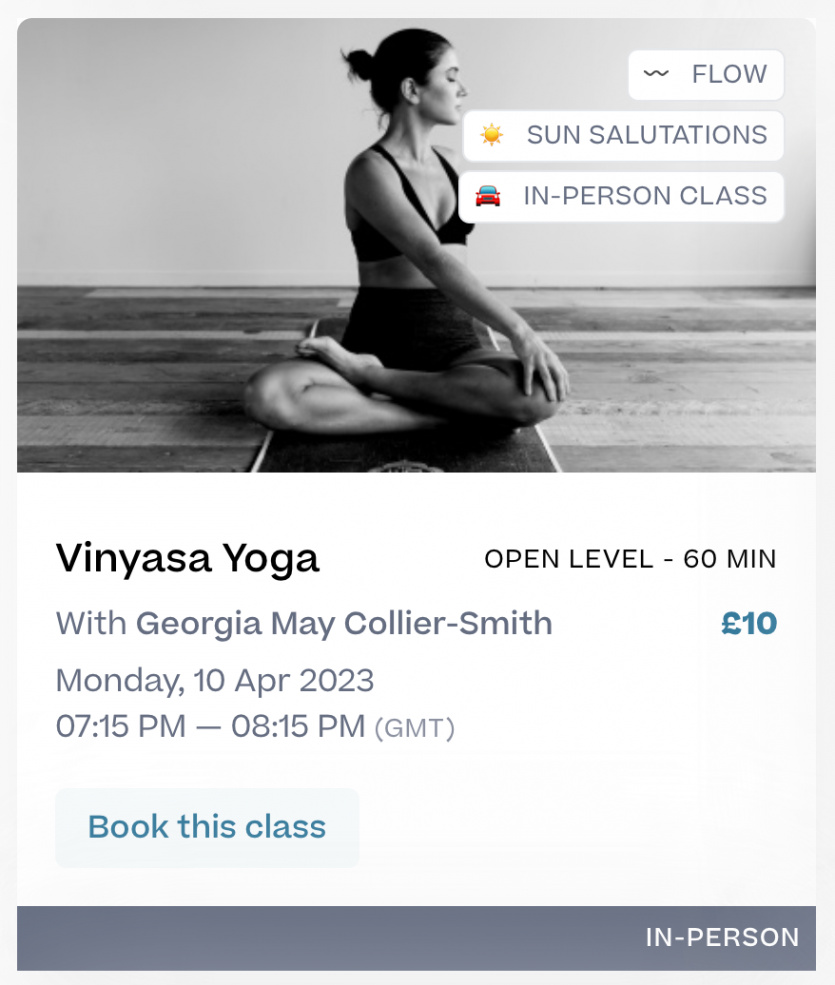 How does it work?
When you create a class, all you need to do is tick the toggle at the bottom of the page to enter the physical address of your yoga class. Students will get the address on the dashboard and by email the day of the class. They will get the address instead of the video link.
Students can tell he class is in person as we added a grey strip at the bottom. But please do use the "in-person class" tag to make it even more apparent!
No scheduled In person yoga classes classes at the moment.
Next online classes
${ session.startDay }
${ session.startTime } — ${ session.endTime }

(${ session.timezone })
This class is fully booked
In-Person
See all classes